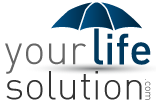 Chicago, IL (PRWEB) June 17, 2014
YourLifeSolution.com, a service which provides online life insurance quotes and comparisons, has just created a Tumblr page with the intent of entertaining as well as educating Tumblr users on various financial concepts. "The goal here is to generate exposure to YourLifeSolution.com as a brand by creating and perpetuating link worthy content, mostly visual things like memes and other content pieces are usually nothing more than a distraction within the Internet. I've looked through Tumblr and there's very little within the site promoting life insurance and even less promoting an online life insurance quote service," said Eric Smith, the founder of YourLifeSolution.com.
The Tumblr account can be viewed here:
http://life-insurancequote.tumblr.com/
YourLifeSolution.com's future plans involve sponsoring already existing and popular YouTube shows as a means to both promote the service while simultaneously helping independent content providers earn a viable income.
YourLifeSolution.com encourages all adults to take sixty seconds out of their life to view their own instant life insurance quotes within the homepage of YourLifeSolution.com. Information can also be obtained by phone at 888.374.2764.