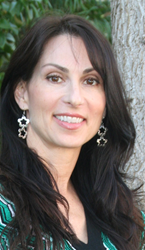 When a person experiences a shocking, painful or traumatic event, the mind sometimes...does not fully process the experience so that it feels like it is in the past...that painful memory can trigger intense emotions...often confused with present events
Beverly Hills, California (PRWEB) June 17, 2014
Dr. Kathleen Mojas, a Beverly Hills psychologist, is celebrating 20 years in private practice. Dr. Mojas has been getting remarkable results using EFT (Emotional Freedom Technique), EMDR (Eye Movement Desensitization and Reprocessing) and RRT (Rapid Resolution Therapy) to transform traumatic memories held or hidden in the unconscious mind.
Dr. Mojas describes her treatment style as "Integrationist" because she is continuously weaving new skills and interventions into her treatment plans. She has built both her reputation and a thriving practice on this ability to sift through leading neuroscience research on brain-based interventions and identify what is going to work best for each client.
Dr. Mojas explains, "When a person experiences a shocking, painful or traumatic event, the mind sometimes gets stuck and does not fully process the experience so that it feels like it is in the past and over. Any present situation that is associated with that painful memory can trigger intense emotions, and those reactions are often confused with present events."
A specific case study involves a former female patient (we'll call Carol) who witnessed her parents having dramatic and frightening arguments as a child. Her job as a child was to do whatever it took to keep the peace and keep her parents together. Having become conditioned to respond to conflict with peacemaking tactics, when as an adult Carol was faced with conflict, she would unconsciously re-live the conflict between her parents and respond like she had as a child. The consequence of this behavior was to limit her reactions and choices in dealing with her husband and children when they appear angry or unhappy in any way.
Using these cutting edge techniques, Dr. Mojas was able to help Carol gently re-process the most intense memories of conflict between her parents and help the child frozen in that fearful time to feel safe and out of danger so that Carol could now feel fully present and in an adult state of mind whenever conflict breaks out.
Another client (Matt) came to therapy because he had felt stuck for years in his career and social life. He had wanted to make a career change for over a decade but felt he was just too lazy or unmotivated to have what it took to follow through. He also abused alcohol and tended to socially isolate himself. Deeply demoralized and disappointed in himself, he could not commit to career goals or relationships and had no idea why. After working with Dr. Mojas, he understood that there was a very good reason for his stuck behavior. In middle school he was ostracized and lost his closest friends and the sport they used to play together. It became evident that this traumatic loss created a fear of having anything he really values. His unconscious mind connected really caring about someone or something with painful loss and he therefore protected himself from any further heartache by all his avoiding and isolating behavior.
Dr. Mojas successfully used EMDR, EFT and RRT to transform the painful memories of these clients and countless others so that they not only feel that the pain and fear are in the past but they feel lighter, calmer and more resilient in the present. Carol was able to feel like an adult and handle conflict appropriately while Matt put his losses behind him and went after a job promotion and got it.
Dr. Mojas' approach is particularly effective for those suffering from trauma such as child abuse, PTSD, relationship problems, addiction or debilitating negative thoughts or beliefs you can experience relief from these symptoms.
Dr. Mojas can be contacted at Brainchangingtherapy(at)gmail(dot)com or http://www.brainchangingtherapy.com.