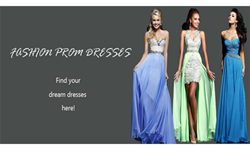 (PRWEB) June 17, 2014
Not every lady has a perfect shape. The CEO of BuyTopDress.com today introduces their new arrivals of simple plus size maxi dresses. The dress experts of this company are ready to provide professional fashion advice and styling tricks to help a lady look her best in a maxi dress - from selecting a right dress style for her body figure to accessorizing a long dress.
These new simple plus size maxi dresses are easy-breezy, light and easy to wear. It is known that long sleeve dresses are perfect for slim ladies, while strapless dresses are the coolest choices in the wide variety of summer dresses. Black dresses can create a great visually slimming effect. Besides, women can find many long, striped, red and chiffon maxi dresses here. Ladies can find a wide range of dress styles at BuyTopDress.com.
"It's the high time to put on maxi dresses now. We are happy to introduce our new models to our global customers. To look stylish in plus size maxi dresses, you need to spend some time on selecting the right style for your body shape, scale and height." The vice president says.
Moreover, BuyTopDress.com has recently released its new collection of little black dresses and launched a little black dress promotion to show appreciation to its customers worldwide. Anyone who plans to buy dresses online can visit the website of BuyTopDress.com for more details.
About BuyTopDress.com
BuyTopDress.com is a leading B2C fashion company offering a wide range of prom dresses, evening dresses, homecoming dresses, Quinceanera dresses and more. The business is committed to providing high-quality women's fashion products at the cheapest prices as possible for its global customers. Quick response to any kind of query, good customer services, low prices and high-quality products are the reasons to choose BuyTopDress.com. More details can be found at http://www.buytopdress.com/plus-size-maxi-dresses-c59.html