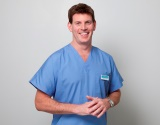 We have found that patients are initially a little sceptical about the treatment, thinking that it's just 'too good to be true'. Our video helps to explain exactly how it works and shows genuine results.
London (PRWEB UK) 18 June 2014
Cosmedics Skin Clinics opened their London Vein Treatment Centre in March 2014 offering the very latest varicose vein removal treatments in conjunction with a top consultant vascular surgeon.
EVLA (Endovenous Laser Ablation), also known as Laser Varicose Vein removal, is now the gold standard in treatment of this difficult condition, offering a permanent success rate of over 95%. With the first patients already seeing an excellent finished result, Cosmedics have produced a video to promote the EVLA (Endovenous Laser Ablation) treatment by explaining and demonstrating exactly how it works.
The video follows a patient through her experience at the Vein Treatment Centre from the first consultation to the laser treatment itself, sharing every step of her experience from her consultation and diagnosis with an ultrasound scan through to surgery itself. The video also includes before and after results, which clearly illustrate the rapid effectiveness of the treatment in getting rid of the bumpy varicose veins for smooth, younger and healthier looking legs.
Cosmedics' founder, Medical Director and Aesthetic Doctor, Dr Ross Perry MBBS explains:
"EVLA is an incredible treatment for those suffering with varicose veins and our patients have been delighted with the results. Yet it is still relatively unknown in the UK."
"We have found that patients are initially a little sceptical about the treatment, thinking that it's just 'too good to be true'. Our video helps to explain exactly how it works and shows genuine results. Following a real patient case study makes it more interesting, relevant and approachable for people too."
Treatment is carried out in Cosmedics' surgical treatment facility, using only local anaesthetic to make the process completely painless. Unlike traditional vein stripping, patients can literally walk unaided out of the clinic on the same day as treatment, making it far more convenient and practical than traditional methods.
The result is not only an aesthetic one, as the patient herself describes:
"So happy, the pain has gone, which I was experiencing before… perfect."
The other area of scepticism for patients has been the perceived price, as there are relatively few clinics offering EVLA in the UK and costs elsewhere can be prohibitive. However, as a high street clinic, Cosmedics are keen to make the treatment accessible and affordable for as many people as possible, so laser vein treatment with their consultant surgeon costs from just £1,550 per leg or £2,250 for both. This is a very competitive price within London, yet there is no compromise on the quality of service or care and aftercare is included in the cost.
Although EVLA treatment has unsurprisingly become the most popular treatment option for varicose veins, the London Vein Treatment Centre also offers options for smaller varicose veins using foam sclerotherapy injections. Micro-surgery for the removal of veins (phlebectomy) is also available on site.
Since its launch in March, Cosmedics' London Vein Treatment Centre has had a great deal of interest in the procedures offered. Website statistics show a 24% increase in traffic to varicose vein related pages from April to May with laser varicose vein treatment increasing 26%, while pages related to veins have also grown considerably at 16%.
The new London Vein Treatment Centre is based at Cosmedics' flagship clinic in Putney at 4 Disraeli Road, just off the high street. The clinic is highly convenient for patients living and working in Central and South West London and is easily accessible from Surrey with good local parking and public transport links.
Cosmedics Skin Clinics was established in 2003 and has built up an excellent reputation for cosmetic and medical treatments with mole removal being a particular speciality.
The company achieves high patient satisfaction ratings and have recently received the WhatClinic.com "Five Star Treatment Customer Service Award" after a series of excellent independent reviews.