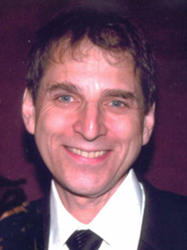 Haverstraw, NY (PRWEB) June 17, 2014
Dr. Robert Tracey, of General & Laser Assisted Dentistry (GLAD), announces the availability of Laser Assisted New Attachment Procedure (LANAP®) and dental implants in Haverstraw. With this combination of offered treatments, Dr. Tracey performs the work that is best for each individual patient. He gives unsurpassed care to his patients, because he has no incentive to perform gum disease treatment unless he believes it's likely to succeed in removing disease. He gives those living in and around Haverstraw the opportunity to rebuild their smiles.
LANAP® is a revolutionary gum disease treatment that removes disease to encourage the growth of healthy gums and bones. Dr. Tracey performs this treatment to save teeth that may otherwise need to be extracted. In cases where the gum disease has progressed too far for LANAP® to work effectively, Dr. Tracy also offers implants as an alternative replacement option.
Dr. Tracey offers consultations on dental implants for patients in Haverstraw who are missing teeth, or whose teeth must be extracted. Based on bone quality and quantity, Dr. Tracey discusses implant options and recommends a treatment plan with his patients' needs in mind. Dental implants look and act just like natural teeth, allowing people in Haverstraw to regain the healthy smiles they desire. Missing teeth can create nutritional problems in addition to cosmetic embarrassments, and Dr. Tracey is pleased to help relieve both important issues.
Patients in Haverstraw may contact Dr. Tracey for help through his website at http://www.roberttraceydds.com, or by telephone at 845-474-0049. He makes himself available to answer all questions that patients have, because he believes that good communication is just as important as quality treatment.
About the Doctor
General & Laser Assisted Dentistry (GLAD) is a general practice offering personalized dental care for Pomona, NY gum disease patients since 1982. Dr. Robert Tracey received his Bachelor of Science degree in mathematics from The City College of NY, Magna Cum Laude and Phi Beta Kappa. He attended dental school at Columbia University and graduated with honors. Dr. Tracey completed a hospital-based residency program at Bronx Municipal Hospital Center/Albert Einstein Medical Center. He is part of one percent of dental professionals providing the LANAP® FDA cleared laser procedure for gum disease treatment. He has appeared on Fox5 News demonstrating laser dentistry, and he has lectured and published articles about laser dentistry. To learn more about GLAD and their dental services visit their website at http://www.roberttraceydds.com and call 845-262-6504.