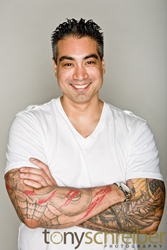 Fort Lauderdale, FL (PRWEB) June 17, 2014
Dyce Kimura began playing music at five years old. Today, he acknowledges how much easier it is to start at a young age because children learn music much faster than adults.
Kimura also stresses that anyone can learn music if they are dedicated. "I've seen people who have gotten great at music who started learning when they were retired," he said. "They just really wanted it." He has made it a goal to encourage anyone who wants to sing or play guitar to take that hard first step. Kimura encourages his students (especially the ones who are past early childhood) to start music lessons. He recognizes that starting is the biggest obstacle some people face.
Throughout the month of June, Kimura will give 15% off Fort Lauderdale singing lessons and guitar lessons to first-time students who mention this article. This is done to encourage the people who have wanted to start singing or playing guitar, but who have not worked at achieving that goal.
Whether young or old, Kimura wants everyone to overcome the anxiety of beginning something new. "By having this promotion, I think it will encourage people to start guitar or singing lessons," Kimura said. "It's like they think of all the reasons they can't start – it's too expensive, it's out of the way, or they think they're too old to learn something new. None of that is true."
Dyce Kimura offers Skype lessons and private lessons in both vocal arts and guitar. He does this for a variety of reasons. "It creates interest," he says. "It's something that people haven't seen before and that makes it appealing." It also lets people easily fit a lesson into their busy days.
As a vocal instructor, he teaches students range extension, how to develop vibrato, how to sing without vocal strain, and trills, licks, and runs. In his guitar lessons, he teaches how to play well-known songs and how to improvise. He also teaches music theory and ear training so students will have a strong foundation.
Kimura's June promotion is for both Fort Lauderdale guitar lessons and Fort Lauderdale voice lessons. He wants to encourage music to grow as an art and spread to anyone who wants to learn. "You can't wait around until everything is right to start," he stated. "You just have to start."
Included in his repertoire are Christian Skype guitar lessons and Christian Skype singing lessons.
Dyce Kimura teaches custom-tailored Fort Lauderdale voice lessons and guitar lessons to children, teenagers and adults. He has more than two decades of experience teaching and performing.
Contact Information:
786-457-3687