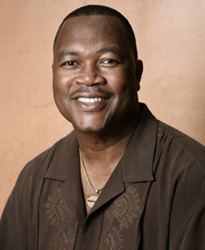 St. Thomas, VI (PRWEB) June 17, 2014
Pediatric patients in St. Thomas, VI who notice pain or swelling in the back portions of their mouths may need wisdom teeth removal if other options cannot address the problem. Dr. Trevor Connor of Connor Dental Center for Implant Dentistry and Orthodontics now provides compassionate care and treatment with tooth extraction that can eliminate pain in a child's mouth and help him or her develop a healthy smile for years to come.
A type of molar, a wisdom tooth is generally the last tooth in the back of the mouth in each of the four oral quadrants. Not everyone has wisdom teeth and some may even have less than four. A few people with wisdom teeth can keep them, but a great many cannot. These are the last teeth to erupt in a person's mouth, typically in the late teens or early 20s. However, wisdom teeth can create problems long before this time comes. An unerupted wisdom tooth that is under the gum and bone in a crooked manner is referred to as impacted. In many cases, impacted teeth can be the source of severe pain, swelling, and even infection. In these cases, wisdom teeth removal is an important means of protecting overall health as well as eliminating pain so kids can enjoy their lives.
Dr. Connor works carefully with each child to assess a situation and reserves tooth extraction for cases in which no other option can truly provide relief. Wisdom teeth removal is commonly performed in order to prevent future overcrowding and to facilitate the results of orthodontic treatment. Dr. Connor and his staff ensure that children feel no pain during a wisdom tooth extraction and work closely with parents to monitor the recovery period after the teeth are removed.
The extraction of wisdom teeth is a very safe and common procedure and can be a way to both address a current problem and to prevent future dental complications. Anyone who is concerned about their child's wisdom teeth should contact Dr. Connor at Connor Dental Center for Implant Dentistry and Orthodontics in St. Thomas for information on how to maintain good dental health for life.
About the Doctor
Connor Dental Center for Implant Dentistry and Orthodontics offers personalized dental care for patients in St. Thomas, VI. Dr. Trevor Connor received his Doctor of Dental Surgery from Howard University in Washington, DC, where he also completed a Certificate of Orthodontics training program. Dr. Connor belongs to the one percent of dental professionals providing the FDA cleared laser procedure for gum disease and periodontal treatment. Dr. Connor is also a credentialed implant dentist as well as an associate fellow of the American Academy of Implant Dentistry; he is one of less than 500 dentists in the United States to obtain that status. Dr. Connor is also a diplomate of the International Congress of Oral Implantology ICOI. He is one of only five dentists in the Caribbean to hold this distinction. To learn more about Connor Dental Center for Implant Dentistry and Orthodontics and their dental services, visit their website at http://www.connordentalcenter.com or call (855) 430-5783 to schedule a consultation.