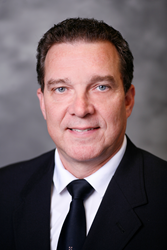 VALLEY FORGE, PA (PRWEB) June 17, 2014
Houghton International, a global market leader of metalworking fluids, specialty hydraulic fluids and services, welcomes Michael Brewer as director of its metals business segment. Based in Valley Forge, Pa., Brewer is charged with supporting customers and growing sales of Houghton products and services for steel and non-ferrous applications.
Brewer will report to Jeewat Bijlani, vice president of global business development, and will be responsible for sales, business development and key account management. He will collaborate with Houghton's global marketing, customer service, research & technology and operations teams, and will help integrate Henkel's North American steel rolling business, which Houghton recently acquired.
Brewer brings over 35 years of metal industry expertise, with successful career accomplishments at Acme Steel, Atofina and Henkel. Prior to joining Houghton, he held key commercial roles in his 17+ year career at Henkel Technologies. In his most recent role as business director for Henkel's steel and coil business, Brewer worked with leading accounts including US Steel, ArcelorMittal and Precoat Metals.
Brewer holds a Master of Science in business management from National Louis University, in Evanston, Ill., and a Bachelor of Arts in organizational management from Calumet College of Saint Joseph in Hammond, Ind. He lives in Crown Point, Indiana with his wife of 35 years.
About Houghton International Inc.
Since 1865, Houghton International Inc. has been serving the metalworking, aluminum, and steel industries, along with a variety of other markets including the offshore oil exploration, metal finishing and surface treatment industry, with the development and production of specialty chemicals, oils and lubricants. Headquartered in Valley Forge, Pa., Houghton maintains manufacturing and research facilities throughout the world. Houghton International continues its focus to expand its customer service operations and grow its worldwide facilities. Visit http://www.houghtonintl.com and http://www.twitter.com/houghtonintl.
###