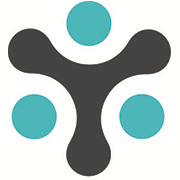 Since the implementation of our InfoSnap solution, our reports show that it saves us an average of $14,000 a year in postage alone.
Austin, Texas (PRWEB) June 18, 2014
Horry County School District in Conway, SC, is comprised of 51 schools and 40,000 students. A different method was implemented every year for collecting student data and school related activities. InfoSnap was selected to streamline the student registration process, saving the district money, time, and resources.
Horry County wanted a registration management system in place that would eradicate the mixture of processes among the 51 schools. "Prior to InfoSnap, student registration was chaotic," says Missy Johnson, Technology Systems Coordinator at Horry County. "A formalized routine wasn't in place which made it difficult for each school to efficiently process information."
The need for a structured student registration system was just part of the challenge that Horry County faced. The cost to distribute packets of information to families each year was extensive. The expense for paper, postage, and manpower was analyzed and the decision to move student registration online became crystal clear. "Since the implementation of our InfoSnap solution, our reports show that it saves us an average of $14,000 a year in postage alone," says Johnson.
In addition to managing enrollment and registration, the administrative personnel at Horry County were tasked with collecting fees for a variety of activities including yearbooks, parking passes, athletics, PTO, ROTC, t-shirts, agendas, after-school care, donations, and more. With InfoSnap Payment Management Services, over 50 different payment types are received and properly distributed to accounts—freeing up staff time and resources.
It was a collective goal from the staff at Horry County to have an efficient process in place that makes student registration and fee collection easier for staff and families. Now, accurate data is accessible with the click of a mouse. This efficiency also simplifies state reporting for Horry County Schools. "We can now look in our system and within minutes have the data we need for state reporting instead of going through thousands of sheets of paper," says Johnson. "Our solution from InfoSnap delivers a product that provides beyond our expectations."
"To effectively customize a solution for a district of this capacity could not have been done without InfoSnap's solution specialists," adds Johnson. "We never receive a response that states, 'We can't do this,' but always, 'Let me see what I can do,' and that is why we've been able to accomplish so much with InfoSnap."
About InfoSnap
InfoSnap®, Inc. is the leading provider of cloud-based registration management solutions, including online Application, Admissions, School Choice/Lottery, New Student Enrollment, Annual Student Registration, and Staff Registration, designed specifically for Pre K-12 independent, charter and public schools. InfoSnap solutions provide: (i) secure, customized online forms based on your existing business processes and designed using SmartForm™ Technology; (ii) a powerful administrative portal for the review, editing and managing of data; (iii) and data integration to the student information system (SIS) utilizing an advanced Data Integration Framework. All solutions are backed by dedicated solution specialists, supporting both your infrastructure and families. InfoSnap was founded in 2000 and serves a growing client base of 650+ Pre K-12 clients around the world. For more information, visit http://www.infosnap.com.