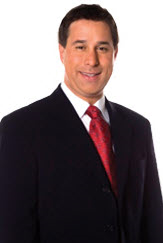 Most people have a sense of what to do after a car accident, but if they hit a pedestrian they tend to panic.
(PRWEB) June 17, 2014
Personal injury law firm Steinger, Iscoe & Greene has launched a campaign this week to raise awareness of pedestrian accidents among both pedestrians and drivers. Firm founder Michael Steinger says pedestrians accidents are on the rise and distractions like cell phones are a major cause.
The campaign includes an informational web page about the causes of pedestrian accidents, as well as helping people understand the danger and what to do if an accident happens.
"Most people have a sense of what to do after a car accident, but if they hit a pedestrian they tend to panic," said Steinger, who works extensively with pedestrians and cyclists injured by vehicles. "Just like in any other accident, it's important to stay calm and call 911."
But Steinger says the injuries in a pedestrian accident tend to be more severe.
"A pedestrian is much more vulnerable than a driver. When hit by a car traveling more than 40 mph, only 1 in 10 pedestrians survive," he said. "Obviously, if a driver can hit the brakes first it helps dramatically."
Steinger says that many pedestrian accidents are caused by distractions such as cell phones—by either party.
"A distracted driver is much more likely to hit a pedestrian," he said. "But we've also seen more accidents where the pedestrian is texting as they walk, and steps in front of a car without realizing it."
Unfortunately, both types of accidents are on the rise, Steinger says.
"We have counties in Florida with more than 500 pedestrian accidents per year," he said. "Several Florida cities are listed among the worst for pedestrian accidents in the nation."
No matter the cause of a pedestrian accident, Steinger says it's important to talk to a lawyer afterward.
"The insurance is complicated and you're entitled to compensation. A lawyer can help you get it."
About Steinger, Iscoe & Greene:
Steinger, Iscoe & Greene is a proven legal team whose number one goal is to get injury victims throughout Florida and California every dollar they truly deserve for their injuries. Since 1997, the firm's lawyers have successfully handled cases including: auto accidents, bicycle accidents, birth injuries and catastrophic injuries. The entire legal team is committed to representing and fighting for injury victims' best interests, giving each client insight into Florida and California laws and their rights.
Steinger, Iscoe & Greene is a legal team with more than 30 lawyers and 140 legal professionals. With offices throughout South Florida - Miami, Fort Lauderdale, West Palm Beach, Port St Lucie, Okeechobee, Ft Myers, Orlando and Tampa – and most recently in San Diego, California, the firm is ready to advocate for the best interests of injury victims coast-to-coast Steinger, Iscoe & Greene has recovered more than $500 million for their clients to date and offer the No Fee Guarantee®, which means "you don't owe us any money unless we get money for you."
Steinger, Iscoe & Greene
1645 Palm Beach Lakes Boulevard
Ninth Floor
West Palm Beach, Florida 33401