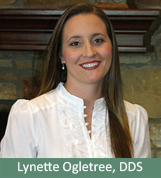 "Sedation dentistry can help get phobic patients out of dental related pain."
Tyler, TX (PRWEB) June 19, 2014
It is estimated that over 1 million Americans have some form of dental fear, most of whom refuse to step foot in a dentist's office.
Smith Dental Care in Tyler, TX is changing that, one patient at a time, with sedation dentistry.
"Ever since I was a little boy, I knew something was needed to help phobic patients," explains Roy R. Smith, DDS, founder of Smith Dental Care. "My own father would sit out in the pick-up truck while I had my teeth cleaned when I was a kid. He had a bad experience — really bad, I guess — and he decided that he wasn't going back into a dental office."
Unfortunately, this story is hardly one-of-a-kind.
"I had a fear… of the dentist," said Raymond K., a Smith Dental Care patient. "It was a big deal, because I had teeth that needed to be fixed. From the time I walked through that door out there, Smith Dental's staff was very professional, and very accommodative to my needs. It really relaxed me as a patient, you know, to know that everything was going to be alright!"
Another patient shares her experience:
"I had some bad experiences growing up with dentists," said Patti, a patient of Smith Dental Care. "I came to Smith Dental because I heard about sedation dentistry. I came in, they brought me into the quiet room, the anesthesiologist comes in and introduces himself and that really helps me calm down. After the procedure, you don't remember anything. At my age, having someone compliment your smile, it makes you feel really good."
Smith Dental Care now offers intravenous sedation for patients who have extreme dental anxiety. Administered by a certified anesthesiologist, this form of sedation will leave patients with little to no recollection of their experience at the dentist.
"When you're extremely fearful of something, everything about it can scare you," says Dr. Aaron Douglas, DDS. "The noises, sights, even the smell of a dental office — these things can frighten people. Our goal is to help these patients get the care they need."
Additionally, Smith Dental Care continues to provide patients with less severe anxiety with nitrous oxide sedation and/or pill sedation.
Smith Dental Care opened its doors in 1980 in Tyler by Dr. Roy Smith. Time has allowed Dr. Smith to build a team of elite dental professionals in Tyler, Texas, including the addition of three associates: Lynette Ogletree, Joe Smith, and Aaron Douglas. They have been named "Best Tyler Dentist" multiple years in a row by BScene Magazine and Locals Love Us.
######