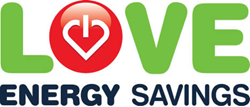 After so many years of fighting for consumers who just want to compare energy and save money without the hassle, this is a big win.
Bolton, Lancashire (PRWEB UK) 17 June 2014
The team at Love Energy Savings has been voicing its delight at plans to make it easier for home and business energy customers to switch supplier. The Bolton based energy comparison service has always been committed to making life easier for its customers, making this latest news from Ofgem music to their ears.
The plans should be successfully implemented by the end of the year as the regulator and the UK's energy companies have struck an agreement. Customers looking to change suppliers will be given a two week period in which they reserve the right to change their minds, then the three day process will take place.
One Day Energy Switching by 2018...
It is thought that the agreement will act as a catalyst for the introduction of next day switching, which could be in operation in the UK as soon as 2018. With the process currently taking over a month, it has been universally agreed this needs to change by consumer groups and the Energy Ombudsman.
Also being welcomed by energy comparison sites such as Love Energy Savings, is the proposed overhaul of IT systems in the industry. The current infrastructure is based on a system developed back in the 1990's and is dated to say the least.
"After so many years of fighting for consumers who just want to compare energy and save money without the hassle, this is a big win. We welcome the proposed changes with open arms and the sooner they are implemented the better for consumers who get a better deal, better for us as we can help them more effectively, and better for the suppliers who are trying to be competitive and fair in this market" said Love Energy Savings' Managing Director, Phil Foster.
Two Thirds of Energy Customers Yet to Switch...
The regulator Ofgem stated recently that nearly two thirds of the UK's business and home energy customers have yet to switch, meaning that there are still millions of energy customers out there throwing money away. The free energy comparison service at Love Energy Savings coupled with this latest announcement, it is hoped, will start to remedy this worrying statistic.
All users need to do is provide their postcode and current supplier and the Love Energy Savings team can find out exactly how much customers can save, thought to be anywhere between £200 and £500 per year depending on their usage and whether it is a home or business contract – the sum can sometimes far exceed even that.
If you are particularly interested in the energy industry and the relationship between the suppliers and customers, you can also take a look at a fantastic new infographic: http://www.loveenergysavings.com/blog/2014/june/just-how-turbulent-is-the-relationship-between-energy-suppliers-and-their-customers/.
For more information regarding this story or any other developments from the energy sector, visit the Love Energy Savings News Centre, which is updated daily by their team of in-house energy journalists.