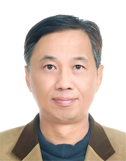 With Jesse's strong experience in touch industry operations and sales, we are now able to serve our touch module and display customers better in China and Taiwan
Helsinki, Finland (PRWEB UK) 26 June 2014
The appointment of Canatu's new Sales Director for Greater China is a key step towards the company's continued growth and success in the region, which is of significant strategic importance to Canatu. Canatu's target markets are in mobile and wearable consumer devices, home appliances, white goods and automotive interiors. A large share of the touch module and display makers as well as component suppliers is located in Greater China and Taiwan.
"With Jesse's strong experience in touch industry operations and sales, we are now able to serve our touch module and display customers better in China and Taiwan," says Erkki Soininen, VP Marketing and Sales at Canatu. "Our stronger presence in Greater China will also benefit our global brand original equipment manufacturer (OEM) customers by ensuring a seamless supply chain for CNB™ (Carbon NanoBud®) based touch modules and displays out of China and Taiwan," continues Soininen.
"I'm excited to join Canatu's team and to work with the next generation high-contrast, flexible, bendable and foldable touch technology that will reshape the world of touch-enabled electronic products," commented Jesse Tai at Canatu.
Jesse Tai has more than 20 years sales, marketing and manufacturing operations experience in the electronics industry. Prior to joining Canatu, he worked as a Chief Operating Officer for Lite-On Mobile - Young Fast touch module business in China, serving major global customers like Nokia. His previous roles included President at Imagic technology, Sales VP at Ultralife, Greater China Sales Director and Vice President at Maxtor, and sales and marketing positions at Intel and IBM among others. He has a degree in international trade from Soochow University in Taiwan.
Jesse Tai starts his new role at an exciting time for the company as they recently won the SID Display Component of the Year Silver Honor for their Carbon NanoBud® film and in recognition of their ongoing commitment to innovation in the touch display product industry. This prestigious industry accolade further strengthens Canatu's position in the Greater China display industry.
For additional information, please contact:
Erkki Soininen, Vice President Marketing and Sales, Canatu Oy, tel. +358-40-574-1504, erkki.soininen(at)canatu.com
About Canatu
Canatu (http://www.canatu.com) is a leading developer and manufacturer of transparent conductive films and touch sensors for an entirely new class of touch applications. Canatu's transparent conductive films and touch sensors are based on a new type of carbon nanomaterial (Carbon NanoBud®), and a new, single-step manufacturing process combining aerosol synthesis of CNB material and Roll-to-Roll deposition by Direct Dry Printing®. Canatu offers consumer electronics companies the ultimate design freedom with its innovative patented products.