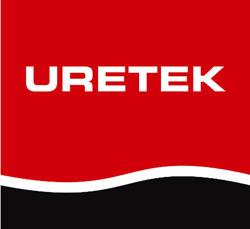 Atlanta, Georgia (PRWEB) June 17, 2014
Today, URETEK Holdings, Inc., a foundation stabilization and infrastructure sealing company, announced the hiring of Joe Bailey as Sales Engineer for the State of Georgia.
As Sales Engineer, Mr. Bailey will be responsible for developing and growing URETEK's brand awareness in Georgia for URETEK's government, commercial, residential and industrial business segments. Joe will work with contractors, engineers and designers to integrate URETEK's soil stabilization services into their design specifications.
Mr. Bailey joins URETEK Holdings with over 27 years of experience in the construction industry, primarily in the specialized field of mechanically stabilized earth (MSE) structures, having experience in business development, marketing, estimating, project management and product development. Prior to joining URETEK, Mr. Bailey worked with Vista Wall Systems, LLC, Tensar International Corporation, Soil Systems Engineering, Inc., and for the Massachusetts Department of Environmental Management. Mr. Bailey graduated from Northeastern University in Boston Massachusetts with a B.S. in Civil Engineering.
"I am excited to join URETEK Holdings and to offer its economical geopolymer injection process for infrastructure and structural rehabilitation," states Mr. Bailey. "URETEK offers a solution that allows for stabilization with minimal invasion and no excavation, fixing the problem at its source."
"URETEK's rigid structural geopolymers are the only product that fills voids, stabilizes support soils and seals and rehabilitates structures and infrastructure. Joe adds extensive experience in MSE and soil stabilization systems, industries that have much to gain from adapting our product into their rehabilitation programs," states Kathleen Shanahan, CEO of URETEK Holdings, Inc.
URETEK's proprietary polymer formulas are used in a wide variety of applications, including slab lifting and underground void filling, storm/waste drain rehabilitation and sealing, soil erosion control, emergency infrastructure restoration (dams, spillways, and levees) and culvert, pipe, and manhole sealing.
About URETEK Holdings, Inc.
URETEK Holdings, Inc. specializes in improving the weight-bearing capacity of subsurface soils through the injection of patented, lightweight, expanding structural polymers. The patented URETEK Deep Injection Method provides the industry's most cost-effective, quickest and safest solution for soil stabilization and densification without excavation. For 25 years, URETEK has safely completed more than 85,000 projects leveling, lifting, sealing and stabilizing structures of all sizes for commercial, residential, and governmental clients. URETEK Holdings operates in 31 states across the United States.