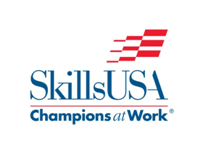 SkillsUSA is thrilled that GOJO is stepping up as our national champion for service.
Kansas City, Mo. (PRWEB) June 18, 2014
GOJO and SkillsUSA Work Together to Improve Kansas City Community
GOJO Sponsors Community Service Event
SkillsUSA, a national nonprofit that strives to provide a quality workforce in trade, technical and skilled service occupations, is happy to announce that GOJO Industries, a leader in hand hygiene and healthy skin products, will host a community service event with multiple worksites throughout Kansas City, Mo., during the SkillsUSA National Leadership and Skills Conference (NLSC). An expected 400 SkillsUSA volunteers will participate in organized service events on Friday, June 27, 2014.
Student volunteers participating will have five options to lend their talents:

Harvester's Food Bank — pack food at the region's largest food bank
Kansas City Parks and Recreation — gardening and landscaping, clear invasive brush from trails, and clean up parks in neighborhoods
City Union Mission — cleaning and painting
Hope and Faith — help with various gardening activities, painting, fixing and organizing donated furniture, organizing clothing in their warehouse and showroom
The John Wornall House Museum — yard clean-up and gardening.
Leadership through civic engagement is a commitment shared by SkillsUSA and GOJO. Students attending SkillsUSA's NLSC will improve and demonstrate their leadership abilities and trade skills throughout the week with a variety of contests and workshops.
GOJO is a new sponsor of this event. For the past 12 years, service events have been hosted during the NLSC to provide students hands-on opportunities. Students have applied their skills and provided a direct benefit to the Kansas City community. GOJO embraces the objectives of the conference and is proud to partner with SkillsUSA to support its efforts.
"Service is core to the mission of SkillsUSA. SkillsUSA students in our chapters across the nation perform thousands of hours of service to their communities throughout the school year," said SkillsUSA Executive Director Tim Lawrence. "The national service project in Kansas City is the culmination of this year-long outpouring of support for communities across America. SkillsUSA is thrilled that GOJO is stepping up as our national champion for service. The commitment from GOJO demonstrates a true partnership of business and education, and support for our students who want to leave our communities and the world a better place. I commend GOJO for their support and their dedication to a partnership that will make a true difference in the lives of students and the lives of the people they serve."
GOJO Vice President for Sales and Marketing in Automotive, Industrial and Textiles Harold Tyreman will help kick off the community service event.
"GOJO is very proud to support this great effort by young people willing to step up and shoulder a social commitment of this magnitude," Tyreman said. "Social sustainability is part of the fabric of the GOJO organization, and supporting young citizens as they learn how they can contribute to social well-being is one way in which we can use our resources for the betterment of our community."
About GOJO
GOJO Industries, Inc. (http://www.gojo.com) is the inventor of PURELL® Advanced Instant Hand Sanitizer and the leading global producer and marketer of skin health and hygiene solutions for away-from-home settings. The broad GOJO product portfolio includes hand cleaning, hand washing, hand sanitizing and skin care formulas under the GOJO®, PURELL® and PROVON® brand names. GOJO formulations use the latest advances in the science of skin care and sustainability. GOJO is known for state-of-the-art dispensing systems, engineered with attention to design, sustainability and functionality. GOJO programs promote healthy behaviors for hand hygiene, skin care and compliance in critical environments. GOJO is a privately held corporation headquartered in Akron, Ohio, with offices in the United Kingdom, France, Australia, Japan and Brazil.
About SkillsUSA
SkillsUSA helps students discover and grow their career passions. As a nationwide partnership of students, instructors and industry working together, SkillsUSA works to ensure America has a skilled workforce. It helps every student excel. The nationwide career and technical education student organization annually serves more than 300,000 high school, college and postsecondary students — and their instructors — in technical, skilled and service occupation instructional programs. Career and technical education is learning that works for America. SkillsUSA has the active support of more than 600 corporations, trade associations, business and labor unions at the national level. Over 11 million people have been annual members of SkillsUSA since its founding as the Vocational Industrial Clubs of America on May 8, 1965. SkillsUSA programs teach leadership, citizenship and character development to complement technical skills training. The organization emphasizes respect for the dignity of work, ethics, workmanship, scholarship and safety. For more information, go to http://www.skillsusa.org.
SkillsUSA Contact:
Jane DeShong Short, Program Manager
Communications and Government Relations
703-737-0612 or jshort(at)skillsusa(dot)org
GOJO Contact:
Samantha Williams, Public Relations Director
330-255-6397; willisam(at)gojo(dot)com
# # #