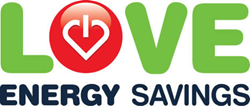 We're extremely pleased to now be able to offer our business energy customers an even more comprehensive comparison of prices.
Bolton, Lancashire (PRWEB UK) 17 June 2014
Love Energy Savings are delighted to announce they have begun working with SSE.
SSE is one of the largest energy suppliers in the UK and a member of the big six, Love Energy Savings is a business energy price comparison company and have added SSE to their panel of suppliers.
The energy company now compares five of the big six energy suppliers, as well as a number of smaller firms. Love Energy Savings is excited to be one step closer to offering a complete market-wide comparison.
Improved Energy Comparison Service
The addition of SSE into the panel is part of the company's commitment to give customers an accurate comparison of the energy market.
Love Energy Savings' managing director, Phil Foster, said: "our main priority is differentiating ourselves from the competition by treating customers fairly and ensuring they get not only a great price on their energy, but also instilling a sense of confidence that this market has lost in recent years."
The two companies look forward to working together to provide customers with a fantastic experience both in terms of competitive pricing and fantastic customer service.
Impartiality, trustworthiness and transparency are core to Love Energy Savings' business model; as such the addition of a new supplier to their comparison engine is greatly welcomed, giving the company more weight when championing the customer's cause in the industry.
A Supplier With an Incredible Reputation
The comparison company sees working with a supplier like SSE as a huge boost to their position, as it has such an outstanding market position, business model and ethos.
Giving customers the clearest picture of the energy market as possible is a cornerstone of the business, being able to work more closely with such a big player allows the business to honour its commitment to consumers and provide a deeper level of insight than was previously possible.
Mr. Foster commented: "We're extremely pleased to now be able to offer our business energy customers an even more comprehensive comparison of prices."
He added: "SSE are working hard in the industry to deliver excellent customer service and competitive pricing, it's a perfect fit for us to now offer them as a supplier for our customers."
SSE's tariffs are available to compare through Love Energy Savings' online business energy comparison engine on their website, or by speaking to an energy industry expert.
Businesses wishing to discuss their energy prices should visit http://www.loveenergysavings.com, or call Love Energy Savings 0800 988 8375.