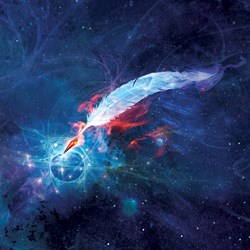 The Illustrators of the Future Contest is an effective means for aspiring illustrators to make their break in the publishing industry, an industry well-known for being closed to the newcomer
HOLLYWOOD, CA (PRWEB) June 17, 2014
This year's Finalists for the 2nd Quarter of the 26th year of the L. Ron Hubbard Illustrators of the Future Contest were announced today by Joni Labaqui, the contest Director.
The finalists for this quarter are from New Zealand throughout the United States.
Second Quarter Finalists:
Amit Dutta of New Zealand
Amy Ferguson of Michigan
Nikolai Glukhov of New York
Matthew Lao of California
Shuangjian Liu of California
Leslie Park of California
Taylor Payton of Minnesota
Jorge Rosario of Massachusetts
Brandon Santiago of Illinois
The ten finalists art is sent to four of the contest judges. Of the ten finalists, three will be winners of the quarter. The three winners of each quarter are awarded cash prizes, a week long intensive workshop, an awards ceremony and are also published in the annual L. Ron Hubbard Presents Writers of the Future. Writers have their own contest and our winning illustrators illustrate the winning writers stories. The judging process, once the finalists are determined by the coordinating judge, takes a little over a month.
A Grand Prize winner is announced at the annual awards ceremony and is selected from another panel of judges and receives an additional $5,000.00.
"The Illustrators of the Future Contest is an effective means for aspiring illustrators to make their break in the publishing industry, an industry well-known for being closed to the newcomer," Labaqui said.
For more information about the contest, go to http://www.writersofthefuture.com. Or call the contest at 323-466-3310.