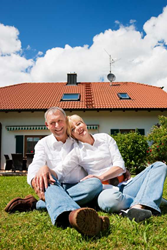 Neenah, Wis. (PRWEB) June 18, 2014
Finding appropriate senior living is an important issue facing people age 50 and up, and in many cases, the need is caused by an event such as a fall and urgency adds stress to the search. Savvy senior living providers are partnering with online services to meet the needs of today's consumer who values online research and customer reviews.
Senior Living Finder (SM)
Lynn Wilson, Founder of The CareGiver Partnership, has spent the past eight years providing products and information to help seniors age in place, remaining in their homes safely and independently. She too was faced with an emergency situation when her mom, who lives 200 miles away, fell and the family had to quickly find a quality assisted living facility.
If it becomes necessary to explore other senior living options, a free tool called the Senior Living Finder(SM) helps the elderly and their families find housing options that meet their personal needs. This free referral service helps seniors and their families and caregivers find personalized solutions when seeking alternative living arrangements.
"When considering senior housing, it's important to assess how much care a senior needs, housing location and monthly costs," says The CareGiver Partnership founder Lynn Wilson. "It's also helpful to think about which amenities will make your loved one feel 'at home.' Is there enough privacy, phone access, televisions in every room? Can your loved one enjoy the outdoors or go on outings?"
To use the Senior Living Finder(SM) tool, a user simply types in a city, state and type of care. The reader then can privately and securely search U.S. senior care providers without providing contact information.
Here are some of the care options to choose from, with explanations of services provided.

Independent living: Housing units that may include basic services such as meals and housekeeping.
Congregate living: Group living environment that integrates shelter and services for seniors who do not need institutional supervision or intensive health care.
Assisted living: Combines housing and supportive services, such as health care coordination and monitoring of daily living and activities.
Continuing care: Community providing various levels of eldercare, from independent living to nursing care.
Nursing care: Facility for residents who may need 24-hour observation and care by a professional staff.
Alzheimer's care: Residence skilled in caring for those with all stages of dementia and cognitive problems.
Rehabilitation care: Facility where staff helps enhance and restore functional ability and quality of life following an accident or injury.
Caring.com
Caring.com, with 2 million unique visitors per month, is an online destination for information and support for those caring for aging parents, spouses and other loved ones. Caring.com features a call center staffed with trained advisers and an online senior care directory, which helps users find services ranging from just a little bit of help at home to assisted living to hospice care. Because Caring.com believes today's senior places a high value on online research and consumer reviews, quality ratings are included.
A Place for Mom
A Place for Mom has connected families to senior care since 2000. Users can search online or call a toll-free number to talk to a Senior Living Advisor. Families are invited to provide honest feedback before and after a move; reviews can be read at SeniorAdvisor.com.
SeniorHomes.com
SeniorHomes.com is a site dedicated to helping seniors find housing and care. Seniors can browse by city, state or category. Senior living providers can sign up to cost-effectively find residents.
Cariloop
Cariloop, an online search tool for assisted living, offers what it calls a "matchmaking process." Users choose from at-home or supportive community options, how care will be paid for, level of care and services needed, timeline and budget.
For more than 1,500 caregiver resource links and free articles from experts in senior care, visit The CareGiver Partnership.
The CareGiver Partnership is a national direct-to-consumer retailer of home healthcare products for incontinence, diabetes, nutrition support and more. In its eighth year of providing products and services that help caregivers and loved ones maintain personal dignity, the company also offers an online library of more than 1,500 family caregiver resources and personal service by experts in caregiving. Call 1-800-985-1353 or visit online at caregiverpartnership.com.