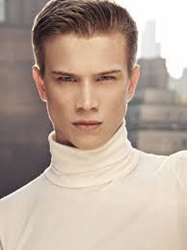 AMTC was where it all began for me.
Atlanta, GA (PRWEB) June 25, 2014
In just one day, the average child spends four hours watching television. An average teenager is engaged in the media for 75 hours over the course of a week. The entertainment industry is at its peak, and bad is bold. However, God is raising up an army of aspiring talent that wants to make good bolder—people, called by Him, to SHINE His light into the darkest mission field on earth: the media.
In six days, amateur and professional talent, parents and top industry VIPs will come together for the international SHINE Conference at the Gaylord Palms Resort in Orlando, Fla. With a vision to see the Great Commission of Jesus Christ fulfilled in film, fashion, music and theater, SHINE serves as a bridge connecting mission-minded performers with top agents, managers and casting directors.
Twelve successful AMTC grads who are top actors, models, singers and dancers are highly anticipated as SHINE Guest Stars. Among these industry VIPs is international model, James Toller. James has worked numerous runway and editorial jobs, including Mazy's, Fashion Week in New York City, and belk.com. "AMTC was where it all began for me; they gave me my start and showed me how to glorify and honor God in an industry that glorifies and honors the self." James said, "Being able to come back as a Guest Star and share my experiences in this industry with the new field of talent, its such a humbling honor."
Over 70 mainstream and Christian professionals will be gracing the hallways at SHINE, teaching seminars, meeting with performers in one-on-one meetings and scouting for models, actors, singers dancers and comedians. Nelson Diaz is an AMTC graduate, now scouting for Diaz Management Group (represents actor/dancer Stephen "tWitch" Boss). He speaks about AMTC, "I just have to tell you how awesome the conference was. In the last two conferences, I have found these triple threat kids that I know will be future success stories."
Those attending the Summer SHINE 2014 event have successfully completed and participated in The Bridge Training Program: through this talent education program, students are taught to live lives of integrity, rising up in the world of entertainment and illuminating the love of Christ. AMTC is a unique community of performers who want to be in the world, but not of the world.
Performers who would like to attend a future SHINE Conference must audition and be accepted into the program. For more information, visit http://www.amtcworld.org. To receive regular updates on the Summer SHINE 2014 Conference, follow AMTC on Twitter.