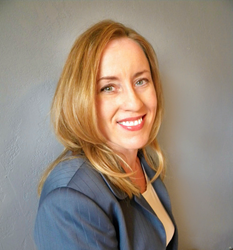 Nicole brings a wealth of knowledge and experience in grant management to the College.
Salt Lake City, Utah (PRWEB) June 18, 2014
SLCC Names Nicole Omer Director Over Public Funds Stewardship
Salt Lake Community College has named Nicole Omer director of the Office of Sponsored Projects, which provides oversight of the procurement and stewardship of the College's publicly funded projects.
"Nicole brings a wealth of knowledge and experience in grant management to the College," said Tim Sheehan, vice president of Government and Community Relations at SLCC. "She has a great understanding and appreciation of the importance of community colleges in higher education, and she is deeply committed to helping the College secure additional funding that will provide for programs, personnel and resources needed to help our students succeed. We are very fortunate to have Nicole lead our Office of Sponsored Projects."
Part of Omer's job as director will be to ensure the College complies with governmental, funding agency and institutional regulations while also serving as SLCC's signatory official for grants and related contracts.
Omer has worked at SLCC since 2012. She also has extensive experience at research and business manager positions at the University of Utah and the University of Colorado. She holds a bachelor of science degree in Management from Southern Utah University and a master of business degree in Business Administration from the University of Utah.
"There are a lot of new federal funding opportunities right now for community colleges," Omer said. "I'm excited to work with SLCC thought leaders to pursue those opportunities, while creating a robust infrastructure to support our efforts. I'd like to see SLCC as a national leader among community colleges with regards to grant practice, and our grant portfolio. This is an opportunity to strategically support the SLCC mission, and most importantly the students, in an unprecedented way."
Salt Lake Community College is an accredited, student-focused, urban college meeting the diverse needs of the Salt Lake community. Home to more than 60,000 students each year, the College is Utah's leading provider of workforce development programs. SLCC is also the largest supplier of transfer students to Utah's four-year institutions and a perennial Top 10 college nationally for total associate degrees awarded. The College is the sole provider of applied technology courses in the Salt Lake area, with multiple locations, an eCampus, and nearly 1,000 continuing education sites located throughout the Salt Lake Valley. Personal attention from an excellent faculty is paramount at the College, which maintains an average class size of 20.