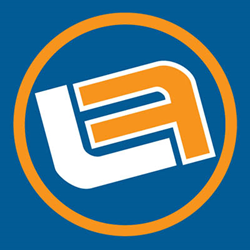 Where data is the new raw material of business, the amount we can now process has skyrocketed
Ottawa, ON (PRWEB) June 18, 2014
Launchfire has developed a new piece of tracking software which allows marketers to glean deeper insights from their consumer promotions. The new software allows Launchfire's clients to view individual campaign performance or to select all campaigns from a given time frame in order to evaluate the effectiveness of their digital promotions more broadly. For example, a marketer can measure sales driven by their promotions for the quarter and drill down to see which campaigns were most effective.
Additionally, marketers can filter promotional data by date (allowing them see the impact of their media efforts like email blasts and banner buys), device (providing insight into how consumers are accessing their promotions), and demographic (ensuring their targeting efforts are working).
The new software also tracks the effectiveness of each media source. Marketers can view traffic, engagement and conversions (such as sales, email opt ins, social sharing) by media source, providing insights that are crucial for media optimization.
The software is fully customizable, allowing Launchfire's clients to specify additional tracking requirements for each campaign. The software's EasyShare functionality allows marketers to generate and share graphs and charts with a single click, making it easy for them to keep colleagues in the loop or generate graphics for internal reports.
The data can be viewed in real-time. In technical terms, the tracking events stream directly from EC2 into Kinesis, and is processed into a series of scalable clusters: DynamoDb, RDS, Redshift and S3. Alexandre Lemaire, Launchfire's CTO and the chief developer of the software, said, "Where data is the new raw material of business, the amount we can now process has skyrocketed. Where I hate to use buzzwords, this IS 'big data'; our goal was to bring its benefits to our clients. I can claim with confidence that we've succeeded. It's been a long and complex stretch, but meandering in this rich stream of events has become reward itself."
John Findlay, Launchfire's founder, said, "Over the last few years digital promotions have been used to satisfy an increasing number of different business goals. Everything from driving sales to generating social engagement and new loyalty memberships. At the same time, consumers have begun accessing our programs through an increasing number of channels (web, mobile, social, etc.). So the analysis of these programs has become a more more complex job. With our new tracking software this job becomes not only possible but super easy. So yeah, we're pretty geeked about it and we think our clients will be too!"
About Launchfire:
Launchfire builds award-winning gamified digital promotions, loyalty programs and employee training solutions. Founded in 1999, the company helped many of North America's leading brands drive awareness, sales, and loyalty.