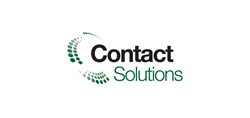 (PRWEB) June 18, 2014
Contact Solutions, a leading provider of cloud-based customer care solutions improved by business intelligence, is hosting a webinar, "The Mobile Mind Shift: Will Your Business Survive?" on Wednesday, June 25 at 11 a.m. EDT. The webinar will feature guest speaker Julie A. Ask, VP and Principal Analyst at Forrester Research, Inc. and Mike McShea, Senior Vice President of Marketing and Product Management at Contact Solutions, and will examine how the shifting mindset of mobile users has led them to expect better mobile customer service.
Businesses are now battling for customer attention and approval every time a consumer pulls out their mobile device. During the webinar, the presenters will discuss how businesses can engineer solutions that will help address this new mobile mind shift of consumers, who expect immediate satisfaction at every point of interaction. Most marketing and IT professionals are content to simply build apps and determine which devices will support these apps, but traveling that path alone will lead to failure. This webinar will teach companies how to engineer their businesses to win the "mobile moments" of their customers.
Themes discussed during the webinar include:

How mobile is changing your customers' expectations – and why you should care
A unique way to look at your customers' journey in "mobile moments"
The one "mobile moment" for which you're not providing a solution
How to use the new IDEA framework to address mobile gaps
The four mobile promises your company must deliver
For more information and to register for the webinar, please visit http://hub.am/1i4yw91.
# # #
About Contact Solutions
At Contact Solutions, we believe customer care should be effortless for the customer and sustainable for the enterprise. Our cloud-based, voice and mobile customer care solutions reduce effort through highly personalized self-service and agent-assisted experiences, provided at the convenience of the customer. We use business intelligence to continually improve and optimize customer care so enterprises can achieve superior results at sustainable cost, while adapting quickly to rapidly changing customer demands.