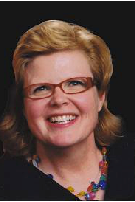 ...we need to attend to our physical, social, emotional and spiritual needs as a way of ensuring high quality services to those who look to us for support.
Amarillo, Texas (PRWEB) June 27, 2014
The National Center for PTSD recognizes every June as awareness month, where collective efforts are made to spread knowledge and increase support for those affected. Post Traumatic Stress Disorder (PTSD) is most often associated with veterans and war, but there are other professions where PTSD, and secondary traumatic stress are a risk. During the month of June, Praeclarus Press is offering complimentary access to Dr. Kathleen Kendall-Tackett's webinar, Burnout, Compassion Fatigue, and Self-Care For Members of the Perinatal Team.
Working in perinatal care can be deeply rewarding, but it can also lead to job-related burnout and secondary traumatic stress, also known as compassion fatigue. This can occur when witnessing traumatic events in the workplace. First-hand experiences of events such as infant death or traumatic births, or when there is too much work, or work that doesn't seem to make a difference, coupled with little institutional support, can put perinatal workers at increased risk.
Listen to Dr. Kendall-Tackett learn about the causes and consequences of both burnout and secondary traumatic stress/compassion fatigue; some specific strategies for integrating self-care into their care for others; how to understand the causes of burnout; and the causes of compassion fatigue and secondary traumatic stress in perinatal care providers. Additionally, attendees will gain an understanding of post-traumatic growth and learn helpful steps to recovery from burnout and secondary traumatic stress/compassion fatigue.
To register, please visit the Praeclarus Press online store, and use code "PTSDMonth" upon check out. Offer valid through June 30, 2014.
Kathleen Kendall-Tackett, Ph.D., IBCLC, RLC, FAPA is a health psychologist, IBCLC, Fellow of the American Psychological Association, and is President of APA's Division of Trauma Psychology. Dr. Kendall-Tackett is Editor-in-Chief of Clinical Lactation, Clinical Associate Professor of Pediatrics at Texas Tech University Health Sciences Center, and owner of Praeclarus Press.
Praeclarus Press is a small press founded by Kathleen Kendall-Tackett, Ph.D., IBCLC, FAPA and specializes in women's health. It features books, webinars, and products that support women's health throughout their lifespan. Based in Amarillo, Texas, the mission of Praeclarus Press is to produce materials that change women's lives.