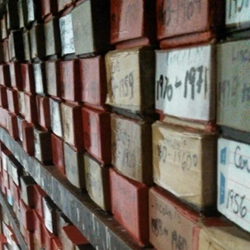 Knowledge is silver but only worth gold when applied.
Orlando, FL (PRWEB) June 24, 2014
In April 2012, Affordable Coin Shop, a small family-owned coin shop located in the downtown area of Inverness, FL fell on hard times. Not just one, but two of the three family members who ran the shop became seriously ill. As a result, the shop barely operated on sporadic hours and backed up online orders. At the end of 2012, the family decided to close the physical shop and operate online.
Unfortunately, continuing personal problems mounted in 2013 which resulted in a temporary halt of operations. After the death of one of their prior owners, the coin shop is now back up and running, under new management. They are offering a wider range of services. It's been a long process and the shop is constantly improving and cleaning up the functionality of online accessibility. They are becoming more user-friendly. The site is under constant construction and has recently updated many of the service features they have to offer. Here are a few of the new changes they are implementing:

Gift Cards
High detail photos of customer's coins or jewelry for insurance purposes
Reduce shipping for orders under $50 (Over $50 still get free shipping in the US.)
Unclaimed funds search
10% fee on claimed funds is negotiable
Per request written estimates of collector's coin collection for Insurance & Theft protection
The shop's aim is to be the place to come to when you are seeking a full service company that meets your numismatic, coin collecting, needs and is here to help you.
To visit their site please go to Affordable Coin Shop, you can also check them out on Facebook, Twitter and their blog, 2¢ From A Friendly Numismatist. For more information, you can contact Jessica Greenhood of Affordable Coin Shop LLC.
Email: CoinDeals(at)yahoo(dot)com
Phone: (407) 900-3715
To learn more about "Affordable Coin Shop", please see the following post on their blog: About Us. It has been a long road with many hurdles, but the shop has over come them all. Their new mission is to continue improving and implementing new systems and standards to better serve the numismatic community.