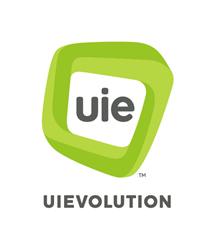 We are delighted to once again work with UIEvolution and VIDELIO-HMS to offer innovative technology and in-room entertainment services and content to our passengers and crew of the Regal Princess.
Seattle, Washington (PRWEB) June 18, 2014
UIEvolution, Inc. and VIDELIO-HMS announced today the continuation of their partnership with Princess Cruises to deploy UIEvolution's Guest Evolution™ technology platform on the Regal Princess, the newest ship in the Princess fleet that set sail on its maiden voyage May 20, 2014. Guest Evolution™ offers Princess Cruises the capability of providing a full IPTV experience with greater personalization and e-commerce capabilities.
UIEvolution's Guest Evolution™ delivered the world's first HTML5 based TV solution in 2013, when it was deployed to passenger and crew cabin TVs and digital signs on the Royal Princess. After receiving rave reviews from passengers and crew, Princess selected UIEvolution and VIDELIO-HMS to deploy Guest Evolution™ on three ships with coax cable infrastructure: Sun Princess, Sapphire Princess and Diamond Princess. This latest deployment of Guest Evolution™ on Regal Princess continues the offering of an already terrific guest experience once more.
"We are delighted to once again work with UIEvolution and VIDELIO-HMS to offer innovative technology and in-room entertainment services and content to our passengers and crew," said Andrew Brown, manager of onboard media, Princess Cruises.
"We are proud to be expanding our already close and successful partnership with Princess Cruises," said Travis Beaven, Chief Product Officer at UIEvolution. "We are pleased that they have, once again, selected our Guest Evolution™ platform for the Regal Princess. We look forward to leveraging our relationship with Princess Cruises and VIDELIO-HMS to create more synergy as we continue to raise the bar on delivering enhanced experiences for passengers and crew."
Guest Evolution™ platform's features include live TV, ship channels, and video and music on demand. The solution can be extended to support a host of additional innovative features such as:

A vast library of free-to-guest video and premium movie content.
Easy scheduling and distribution of video produced onboard during the cruise.
Open HTML5 architecture that allows easy loading of additional web apps as desired to continually expand platform capabilities across in cabin entertainment TVs and digital signs.
On-board ship location, mapping and routing.
Multimedia information on ship activities, shore excursions and port guides.
Streaming radio channels.
Fully localized options for native language and accessibility.
VIDELIO-HMS engineered, installed and commissioned the platform, providing a seamless integration with other relevant systems onboard. Their state-of-the-art infotainment integration for Princess adds a new perspective to their passengers' digital experience onboard.
"We are honored that Princess Cruises has selected us again for this new project," said Gianluca Trentadue, Chief Technology Officer at VIDELIO-HMS. "The relationship with UIEvolution and Princess Cruises is truly important to us. Deploying high-performance platforms like this presents unique challenges. We are confident that this platform unites with other systems onboard such as broadcasting, digital signage and local entertainment to give Princess Cruises an additional competitive edge in the cruise marketplace."
About VIDELIO-HMS
With almost 30 years of experience in the cruise industry, VIDELIO-HMS is a worldwide-recognized system designer and integrator in the fields of onboard Local Entertainment and Infotainment platforms. The company, based both in Europe and USA, provides ample expertise in the engineering and installation of Hospitality TV and Broadcasting, Audio, Video, Lighting, Communication networks, Automation, Rigging, Public Address, CCTV and more. VIDELIO-HMS is recognized not only for exclusive professionalism and expertise, but also for design flexibility aimed at the best integration and system management. For further information, visit http://www.hmsgroup.com.
About Princess Cruises
One of the best-known names in cruising, Princess Cruises is a global cruise and tour company operating a fleet of 18 modern ships renowned for their innovative design and wide array of choices in dining, entertainment and amenities, all provided in an environment of exceptional customer service. A recognized leader in worldwide cruising, Princess carries 1.7 million guests each year to destinations around the globe ranging in length from three to 111 days. The company is part of Carnival Corporation. Visit online at: http://www.princess.com.
About UIEvolution
UIEvolution is a global connected screen solutions company specializing in highly scalable mobile products and services. We help companies take full advantage of mobile to extend their brand, deliver their unique business objectives and connect the mobile lifestyle of their customers to other consumer devices; phone, tablet, TV, automotive, digital signs and more. We understand that technology and connectivity should enhance, never distract, from life experiences. From our inception in 2000, and long before it was cliché, we have called this The User's Experience Matters. And for nearly 15 years we have made software and provided services that deliver this vision. Headquartered in Seattle with an office in Tokyo, UIEvolution has a proven track record with clients like Toyota, AT&T, Microsoft, Disney, Princess Cruises, Samsung, Mitsubishi, and NTT. http://www.uievolution.com.