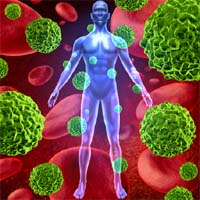 Results demonstrated a significant increase of apoptosis...
Raleigh, NC (PRWEB) June 20, 2014
A team of cancer doctors says the combination of a lab-created compound based on a human protein and traditional chemotherapy drugs can help shrink mesothelioma tumors better than either treatment alone. Surviving Mesothelioma has just posted an article on the new research. Click here to read it now.
Doctors with the University of Padua and the Instituto Oncologico Veneto in Padua have found that a version of TNL-related apoptosis-inducing ligand (TRAIL), a protein produced by healthy tissues, can trigger the destruction of mesothelioma cells when combined with carboplatin and pemetrexed (CP). Researchers referred to the TRAIL compound as 'T'.
"Results demonstrated a significant increase of apoptosis in cell lines treated with CPT compared with those receiving CP or T as single agents," reports medical oncologist, Guilia Pasello, MD, the study's primary author.
In their new report in the Journal of Thoracic Oncology, the researchers hypothesize that the chemotherapy drugs may make mesothelioma cells more sensitive to TRAIL's cell death signals. The cell-destroying effect of the CPT combination worked on mesothelioma cells lines in the lab, as well as in live mice.
"Although most mesothelioma patients will have chemotherapy at some point during treatment, it has only limited effectiveness," says Surviving Mesothelioma's Managing Editor, Alex Strauss. "If another compound could help these drugs work better, it could potentially improve outcomes for thousands of mesothelioma patients every year."
For a more complete explanation of how the CPT combination is thought to work, see Combination Treatment Fights Mesothelioma "Synergistically", now available on the Surviving Mesothelioma website.
Source: Pasello, G. et al., "Synergistic Antitumor Activity of Recombinant Human Apo2L/Tumor Necrosis Factor-Related Apoptosis-Inducing Ligand (TRAIL) in Combination with Carboplatin and Pemetrexed in Malignant Pleural Mesothelioma."
For nearly ten years, Surviving Mesothelioma has brought readers the most important and ground-breaking news on the causes, diagnosis, and treatment of mesothelioma. All Surviving Mesothelioma news is gathered and reported directly from the peer-reviewed medical literature. Written for patients and their loved ones, Surviving Mesothelioma news helps families make more informed decisions.