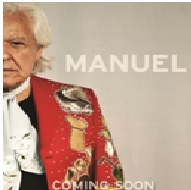 The hope is to start editing this summer and complete the film by early 2015.
Nashville,TN (PRWEB) June 19, 2014
Good People Studios is presenting their documentary film, Manuel, at Film-com in the hopes of securing financing to complete the project. Film-com is an annual event in Nashville, TN that brings projects such as this documentary film together with domestic and foreign distribution companies, banks, P&A capital, co-production partners, packaging agents and many more interested in seeing a film completed and taken to market.
Josh Harrell of Good People Studios says: "It is very exciting to be presenting at Film-com this year. We feel we have an excellent chance of finding a partner to help us complete the film because editing is all that remains".
Good People Studios began working on the film about the "Rhinestone Rembrandt", Manuel, over a year ago. The fashion designer is best known for his flashy, rhinestone outfits that have been worn by The Beatles, Elton John, Johnny Cash, Elvis and many more. Spending considerable time in the designer's home environment, Josh Harrell and Yuri Figueroa used an observational approach that is more challenging to film, but offers the most realistic view of the complex Manuel. One might expect Manuel to relish the lavish rock and roll lifestyle his clients are accustomed to, but he truly dislikes the celebrity treatment and prefers to treat all his customers as just regular people.
After presenting to the financiers at Film-com, Harrell and Figueroa hope to secure financing to start editing right away. "The hope is to start editing this summer, and complete the film by early 2015," says Harrell. "We have applied for grants and should be receiving information about that soon. Pooling all our resources should allow us to finish this project that we are so proud of."
Look for a release date after Film-com's June event in Nashville, TN.