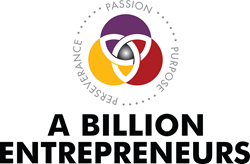 If you go through life waiting for your purpose to bang you over your head, you will die unfulfilled.
Dallas, TX (PRWEB) June 18, 2014
Rick Sapio, a life-long entrepreneur, believes the key to a successful and fulfilled life is finding ones' purpose, then creating an action around that purpose, through what he calls a "Catalyzing Statement™."
Says Rick, "If you go through life waiting for your purpose to bang you over the head, you will die unfulfilled."
Rick is the seventh of nine children who grew up with a busy, entrepreneurial father. He developed a special bond with his father, who often took Rick to work with him, when he was a young boy. But after his father was diagnosed with terminal cancer, and died broke when Rick was just 13 years old, he realized that his path out of this difficult circumstance would be to apply what his father taught him about life, business, and entrepreneurship. Since then he has started more than 20 companies. Rick's passion about carrying on his father's legacy led him to his life's purpose, which is "to inspire entrepreneurship in others."
In his 14-minute TEDx talk, Rick explains how many great entrepreneurs and companies have inspired generations to action and how you have the power to do it too. Rick goes on to tell a story about talking to a group of stay-at-home moms and how the daily decisions they make in regard to their children's well-being, and how they manage their homes, were just as entrepreneurial in nature as running a small business.
"Working with Rick these past few years has taught me all the benefits of living a live fully aligned around my purpose," adds Ashleigh Mooney, Executive Director of Business Finishing School.
"My dream is to motivate people to learn and grow as passionate entrepreneurs, regardless of their age, their starting point, or their current position," says Rick Sapio.
His life's purpose has now led Rick to start A Billion Entrepreneurs ("ABE"), a global movement and theatrical film that motivates people to seek the freedom associated with living a purposeful life.
ABOUT A BILLION ENTREPRENEURS
A Billion Entrepreneurs ("ABE") is an inspiring film about finding your purpose and taking responsibility for manifesting that purpose in the world, so that you can have freedom, security, and success in your life. For further information, see the links below or contact Jimmy Newson, Director at jimmyn(at)jlnmedia(dot)com or call 646-643-7881.
ABOUT TEDx
In the spirit of ideas worth spreading, TEDx is a program of local, self-organized events that bring people together to share a TED-like experience. At a TEDx event, TEDTalks video and live speakers combine to spark deep discussion and connection in a small group. These local, self-organized events are branded TEDx, where x = independently organized TED event. The TED Conference provides general guidance for the TEDx program, but individual TEDx events are self-organized.* (*Subject to certain rules and regulations)