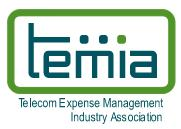 We look forward to working with TEMIA to showcase our cost savings, operational efficiencies and heightened visibility that can be found through our mobile expense management solution.
WestLake Village, CA (PRWEB) June 18, 2014
The Telecom Expense Management Industry Association, TEMIA, representing Solutions Providers in telecommunications management and related areas is pleased to announce that Mobile Solutions Services, Inc. a telecom and mobile expense management firm has joined TEMIA. TEMIA draws its members from solutions providers in Telecom Expense Management (TEM), Wireless Expense Management (WEM), Mobile Device Management (MDM), Enterprise Mobility Management (EMM), Managed Mobility Services (MMS), Mobile Security, service management; help desk support and other areas related to telecommunications management.
The market keeps growing as more organizations learn about the opportunity to improve ways to manage wireless expenses, mobile security and reduce costs through optimizing inefficient processes. TEMIA membership indicates thought leadership, an investment in the future of effective TEM solutions, and a long term commitment to the market. Membership in TEMIA should be a strong consideration for any organization evaluating Telecommunications Management.
"The decision to join TEMIA was simple," stated Kim Johnson, president and CEO for Mobile Solutions. "As we look to better service our clients with their wireless assets, we see the value in working with the resources made available from TEMIA. Together we support today's growing and demanding mobile workforce.
"I welcome Mobile Solutions as a new member," stated Joe Basili, managing director for TEMIA. He added, "New members bring different experiences and points of view, but they come together with other TEMIA members. This demonstrates the power of collaboration for the betterment of customers to maximize their return on investment in mobility and related communications technologies. The association will be expanding overseas with recent additions of new members and new signings from firms based in Europe, Latin America, Canada, India and Asia.
About TEMIA
TEMIA's ongoing mission is to raise awareness, to improve the quality and value of solutions and to cultivate shared industry knowledge for Telecommunications Management, Telecom Expense Management, TEM, Wireless Expense Management WEM, and Mobile Device Management MDM solutions. TEMIA seeks to do this through the development and promotion of open industry standards, and industry knowledge among solutions providers, business partners, telecom service providers, and enterprise clients. Further, TEMIA members subscribe to a Code of Ethics, which clearly differentiates their level of commitment to their clients.
For more information about TEMIA, visit us online.
About Mobile Solutions
Founded in 2008, Mobile Solutions is a leader in mobile expense management. Dedicated to providing customers with best-in-industry services and solutions, Mobile Solutions serves thousands of clients across a multitude of industries including construction, general contracting, transportation, real estate and software. Focusing on cost reduction, invoice management and mobile device management, Mobile Solutions offers a state-of-the-art, streamlined cloud-based solution to easily manage telecom contracts, invoices and usage reports. Mobile Solutions is located in Denver. To learn more, visit http://www.mobilesolutions.net.