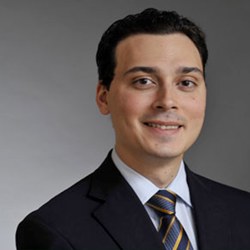 (PRWEB) June 17, 2014
The Zayed Law Offices, the premier Joliet personal injury law firm, is pleased to announce a complimentary consultation on all personal injury claims. Victims of personal injuries, interested in getting a no-strings attached analysis, are encouraged to call:815-726-1616 or visit http://www.zayedlawoffices.com/ in order to learn more.
Adam Zayed, founding partner of Zayed Law Offices, had this to say, "At Zayed Law Offices, we believe everyone should have the right to get legal representation. We believe in legal representation, and access to the legal system, regardless of your ability to afford legal representation."
About Zayed Law Offices
Law Offices of Adam J. Zayed, P.C. was founded by acclaimed personal injury attorney Adam J. Zayed and is a leading plaintiff personal injury and civil trial practice law firm.
We represent individuals and their families in wrongful death and personal injury cases stemming from trucking negligence and motor vehicle negligence, medical malpractice injuries, product liability, premises liability, and construction accidents. Our firm provides clients with truly exceptional legal representation and attentiveness. Every letter, meeting, interrogatory, deposition, and court appearance is crafted with time, skill, patience, and with the ultimate goal of securing compensation for losses due to negligence.