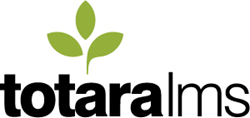 Adding Totara to the Army's Certification of Networthiness list is a great development that helps affirm the future of open source software.
Bend, Oregon USA (PRWEB) June 18, 2014
ASM Research was selected to help develop Totara's Solution Partner Network within the federal government, providing technical support for enterprise-wide installation and hosting infrastructure. Totara partners are selected based on their ability to deliver end-to-end solutions and ongoing customer support.
"Our entire team is excited to be working with ASM Research to provide Totara LMS solutions to the federal government," said Willem Boom, vice president, partner solutions, Totara Learning, Inc. "Adding Totara to the Army's Certification of Networthiness list is a great development that helps affirm the future of open source software."
The Army's Networthiness Certification Program manages specific risks associated with information systems by identifying, measuring, controlling, and minimizing security risks and impacts in IT systems. This certification is required of all organizations providing systems support to the Army.
"ASM Research has a long history of integrating new functionality into existing systems and enterprises," said John Fraser, executive vice president and COO of ASM Research. "The Certificate of Networthiness reassures government and commercial clients that they can have confidence in choosing a Totara solution and partner with ASM, an experienced integrator."
ASM provides both complete customized and commercial off-the-shelf (COTS)-based learning and training solutions that include consulting, programming, hosting, system design, implementation and integration, course development and customer support services.
About Totara LMS
Totara LMS has quickly come to shake up the global market for LMS to companies and organizations. In less than three years, over 300 customers, including many well-known global brands, have selected Totara LMS to get a better and more modern platform for learning and skills development. These customers are found in a variety of industries, including retail, finance, healthcare and the public sector. Learn more about Totara LMS http://www.totaralms.com.
About ASM Research
ASM Research, an Accenture Federal Services Company, is a leading solutions integrator focused on using information and technology to solve real world problems for the federal, state and local government organizations we serve. Our core competencies lie in human capital systems and support, healthcare IT, enterprise IT systems, and cybersecurity and information assurance. Our experts apply the latest technologies and industry methodologies to project management, analytical, personnel training and force structure, healthcare, and education challenges. For more than three decades, ASM has been committed to our clients´ missions and has repeatedly produced extraordinary results. ASM's home page is http://www.asmr.com.