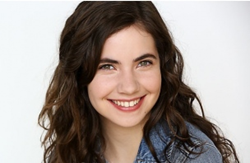 It's not just for the benefit of entertainment, it's helpful.
Atlanta, Ga. (PRWEB) June 18, 2014
Twelve successful AMTC graduates are returning to their roots for six days of fun, fellowship and encouragement at the Gaylord Palms Resort in Orlando. The SHINE Summer 2014 Conference will host over 70 top VIP scouts from around the country, along with over 700 AMTC-trained actors, models, singers, dancers and comedians.
Serving as a launching pad for many top industry successes, the AMTC Conference is excited to welcome back several of God's stars who have chosen to be a light in the entertainment industry, living as positive role models and making good bolder. The AMTC Guests and Grads lineup include the following performers: Abbie Cobb, Angelita Nelson, Austen Williams, Brandin Jay, Brandon Michael, Nicole Smolen, Ser'Darius Blain, James Toller, Jenn Gotzon, John Montes, Keta and Tyler Griffin.
At just eight years old, Nicole Smolen attended AMTC's SHINE Winter 2004 conference. Appearing on major network shows such as "Criminal Minds," "Out Of Jimmy's Head" and "Brothers & Sisters," Nicole has worked on several TV shows, films, shorts and PSAs. However, her most recent role as the lead in soon-to-be-released film "8 Days" is one that makes her especially proud. The movie is about human trafficking, and Nicole wants to do more projects like it, saying that "it's not just for the benefit of entertainment, it's helpful. It touches people and encourages them to make a difference."
Working as a triple-threat performer, Brandin Jay attended the AMTC Conference in 2009. While he was already an established actor in films such as "Dirty Laundry" (Rockmond Dunbar), he received 15 callbacks and a scholarship to the New York Conservatory of Dramatic Arts. Brandin continues to glorify God as a singer-songwriter, playwright, actor, director and choreographer. He has written four major stage productions and has been in films like Tyler Perry's "Meet the Browns," and the Disney musical, "Let it Shine." Brandin talks about AMTC's effect on his job opportunities, "I am so thankful to AMTC for widening my platform and giving me an opportunity to further my career, as well as work with so many talented people," he said.
When she attended SHINE, Abbie Cobb won Best Overall Actor. She answered her calling from God and ventured into the entertainment industry. Abbie recently played the role of Bridget in the comedy, "Mom's Night Out." Throughout her acting career, she has been seen in shows such as "Suburgatory," "Grey's Anatomy," "True Blood," and "Secret Life of the American Teenager." Even with a busy schedule, Abbie holds tight to her relationship with Christ. She talks about her walk with Him, "I can't imagine what my life as an actor would be like if I did not have my faith.The rejection in this industry, the constant drain on your emotions, and the brutality of being in the trenches in a town like LA will all deflate your dreams in a heartbeat if you don't have something solid to fall back on," she said.
AMTC believes that God is raising up an army of performers to "Go and make disciples" in His entertainment industry. With success in the industry being about "What you know" and "Who you know," AMTC equips performers with the knowledge of what to know, and connects them with industry professionals that, if the Lord wills, can create larger opportunities.
Actors, Models and Talent for Christ is a 501c3 non-profit talent development ministry. Welcoming performers ranging from beginner to professional, ages four and up, the organization exists as a movement of performers and professionals who feel God's calling to the field of entertainment and media. To learn more about AMTC or to audition for the international SHINE Conference, visit http://www.amtcworld.org.