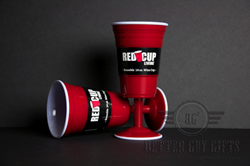 Denver, Colorado (PRWEB) June 19, 2014
Summer is here and it's time to get ready for summer fun, entertaining, and adventures. This year, it's time to come to the party prepared. For the fan of Whiskey, Wine, Beer, and Martinis - and who isn't? Better Guy Gifts has an amazing selection of the coolest and most innovative products to better enjoy a favorite libation.
If you're anything like me, the only things needed are a slab of meat, a match, and a grill. Who has better grilling ideas for summer entertaining this year than Better Guy Gifts? Nobody. For everybody who likes to grill make sure the right tools and equipment are on hand to tame, sear, and serve your grilled creations in style.
Out in the sun showing off some ink? Make sure to get the protecting and nourishing products that will take care of those tattoos properly for years to come with Rocco's Old School tattoo products.
Visit Better Guy Gifts now to get everything needed to be ready for summer this year. Feeling generous? Create an amazing gift package from the many choices, or look to Better Guy Gifts to guide the way to the perfect gift collection. There is definitely something for any summer occasion.
Stop giving gifts guys don't want. Send him something better.