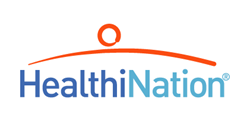 The most popular health video destination in the U.S.
New York, NY (PRWEB) June 18, 2014
HealthiNation, the leading producer of premium original health and lifestyle video programming, announced today their ranking as the #1 video property in the Health Video Category. According to the recently released May 2014 comScore Video Metrix report, consumers viewed over 87 million original videos across HealthiNation digital properties in May 2014.
"We're thrilled to see our audience reach this milestone. Not only will this allow us to continue to dive deeper into endemic categories with our pharma clients, but it will also allow us to target broader audiences at scale," said Brendan McHenry, Chief Revenue Officer of HealthiNation.
HealthiNation's new original content and enhanced technology platform resulted in over 8 million unique video viewers in May, leading the Health Category. HealthiNation's content drives one of the most engaged audiences in the digital space with respect to videos viewed per viewer, as well as total time spent viewing video content.
"We've achieved exceptional results this year and I fully expect to see continued momentum as we unleash new capabilities throughout the rest of the year and going forward. This is just the beginning," said Jim Egan, Vice President of Client Services and Ad Operations.
About HeathiNation
HealthiNation helps and inspires people to live healthy and active lifestyles; one person, one video and one community at a time. With over 87 million monthly video views, HealthiNation is the leading provider of engaging and informative original health video programming. HealthiNation's award-winning video content covers everything from quitting smoking and taking up exercise, to endemic categories like diabetes and multiple sclerosis.