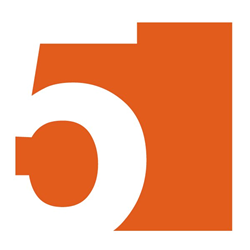 This is our first Highly Commended Award and we couldn't be happier.
LONDON, UK (PRWEB) June 18, 2014
International architectural firm 5+design recently received a 'Highly Commended' award in the Designer Of The Year category at the ninth annual Global Retail and Leisure awards, a prestigious ceremony hosted by the world's only global retail and leisure magazine. The event was held at London's Natural History Museum and began with a formal reception prior to honoring the evening's winners.
"Jayne Rafter's RLI Awards Dinner is a truly international event that is always a great pleasure to attend," said 5+design partner Mike Ellis. "And winning this award there is icing on the cake. This is our first Highly Commended Award and we couldn't be happier."
RLI's reputation for honoring industry innovators is extensive and celebrates the success of retail and leisure developments across the world. 5+design accepted the Highly Commended award with the knowledge that the award gives tribute to the designers who consistently and accurately deliver value to both businesses and customers. 5+design was also short-listed for two additional categories, Retail Leisure Destination of the year for its Cairo Festival City and the RLI Future Project 2014 for its Qiantan Retail Village in Shanghai.
The award further acknowledges 5+design's commitment to creating highly cultivated destinations that incorporate modernity while remaining strongly rooted in a region's local culture. This year's award marks the third RLI win for the firm who will soon see several of its large-scale projects completed in 2014.
About 5+design
5+design is an international architecture firm based in Hollywood, California with offices in Shanghai and Shenzhen. The firm focuses on creating thriving urban places that become centers of community life. With projects located throughout Asia, Europe, the Middle East, North Africa, the United States and Russia, 5+design recognizes the universal human need for connection and creates environments that embrace and foster this principle.
The firm's projects aim to become places that bring people together, where business and commerce can prosper, where people can convene with others in comfort, where life can happen. Growing from five original partners in 2005 to an office of more than a hundred people, 5+design has become a multicultural hub of creative design that tailors buildings and spaces to naturally suit the lives and aspirations of the people who use them.
ABOUT RLI
An essential read, RLI, the world's only global retail and leisure magazine, has become the voice of the global retail and leisure sectors. Retail & Leisure International is an international publication that provides well-written analyses on an extensive variety of topics, together with informative in-depth articles and profiles on the industry's leading operators. The magazine is dedicated to the retail and leisure market, incorporating global news, specialist features, profiles and regular sections all combined to offer the reader a valuable insight into the impact of retail and leisure development on the industry as a whole. Within the magazine, we take a look at high street and out-of-town shopping, retail and leisure parks, malls, outlet stores, hotels, cinemas, restaurants casinos and the key players responsible for developing them, whilst investigating the latest projects, concepts and trends.