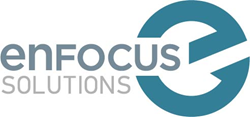 In this video, we wanted to show how broad and awesome the functionality is in our software.
San Antonio, Texas (PRWEB) June 19, 2014
Enfocus Solutions Inc. released today a new video demonstrating Enfocus Solutions' software for collaborative solution discovery and delivery with supporting business architecture functionality. According to the video, studies show that only 30% of solution features are regularly used. Enfocus Solutions' SaaS helps teams determine the right functionality to build to ensure a solution gets used, and it helps teams determine whether what gets delivered has been built right, regardless of the type of project being executed. Viewers of the new video get a sneak peak of the software (available for purchase now) and its advanced functionality. The video is available for viewing immediately.
"In this video, we wanted to show how broad and awesome the functionality is in our software," said CEO John Parker. "and how it all can be used to discover and deliver solutions that align with business needs. Viewers of this video are going to see just how easy it is to discover solution features and needs, and then ensure they get successfully delivered."
In the video, viewers walk through key software features with Customer Success Manager Kelly Burroughs. The brief video highlights the ability of Enfocus Solutions' Software to make capturing information easier, ensuring solutions are built right. Viewers get a peek at:

Business Needs Discovery—Defining a clear Problem Statement and Vision with supporting Business Case to justify the project and Business Objectives to align the solution with the Vision.
Solution Development—Identifying and managing solution Features that align with Business Objectives.
Impact Analysis—Identifying and managing Project Impacts early in the project.
Needs Elicitation—Understanding customers and eliciting Stakeholder Needs from business and technical stakeholders.
Requirements Development—Developing Requirements that align with Business Objectives.
Backend Development Collaboration—Communicating and collaborating with developers through JIRA integration.
This is the first in a series of demo videos to be produced by Enfocus Solutions. Other videos in the works will highlight the following aspects of Enfocus Solutions' Software:

Collaborative Business Architecture—Enfocus Solutions' Software provides the capability to collaboratively manage change to the organization's business architecture.
Stakeholder Collaboration and Transparency—The software provides capabilities to effectively engage and collaborate with stakeholders to gather their vital input during solution discovery and provide them with all important project information.
Business Change Management—Enfocus Solutions' software enables business change management by providing the capabilities to identify impacts and guide business stakeholders in planning necessary changes, identifying issues, and coordinating activities with other teams.
Stay tuned for new videos to see how Enfocus Solutions helps deliver business value with functionality designed to align solutions with business and customer needs.
About Enfocus Solutions Inc.
Enfocus Solutions is a provider of software and services to help organizations deliver more business value from products and services. Enfocus Solutions' software enables business change by providing organizations with a single software solution that integrates business analysis best practices with agile portfolio and program management (PPM) and service design. Enfocus Solutions' solution discovery and delivery software with integrated business architecture functionality fully supports the agile definition and maintenance of end-to-end IT and shared services, helping organizations achieve better business outcomes by aligning services with business needs and delivering higher ROI.