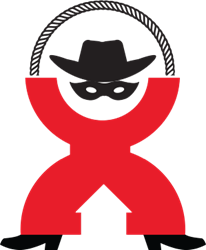 Don't Put Your Loan in Danger; Call the Loan Arranger
Denver, Colorado (PRWEB) June 26, 2014
The Home Loan Arranger, mortgage lender Jason M. Ruedy, realizes the difficulty non-all-cash potential home buyers are experiencing in certain real estate markets as they compete with all-cash buyers.
An article published on Marketwatch.com on June 6, 2014, entitled "How to Beat Out All-Cash Home Buyers," stated that the increase in all-cash deals has created difficulties for high-end home buyers who plan to use a mortgage to win bidding wars. Many non-all-cash buyers are turning to lenders who are able to close loans quickly or offer a range of financing options.
"The article on MarketWatch.com specifically talks about cities such as Miami, Las Vegas, and New York - where all-cash deals have become extremely common over the past few years. Unfortunately, I have seen some of my clients in Colorado and Pennsylvania lose to all-cash bidders on homes that they really wanted. It's disappointing when this happens, and I truly feel regret ever time - even though nobody is really to blame." - Jason M. Ruedy, The Home Loan Arranger
According to the MarketWatch.com article, there are a few things that potential homebuyers can do if they are planning to purchase a home with financing and are discouraged that their offers might not win against all-cash bidders:
1) Be patient - not all cash bids actually result in closed sales; 2) Be flexible - make an offer to purchase more attractive by obtaining home equity lines of credit on other properties or coming up with a larger than 20 percent down payment via other means; and 3) Be aware of current real estate market conditions - if a real estate agent says that a piece of real estate is only going to be sold to an all-cash bidder, don't waste time on it.
"In a highly competitive real estate market, it's essential that potential home buyers work with extremely organized and competent mortgage lenders who are willing and able to close loans quickly. I always bend over backwards for my clients to make sure they have the best shot possible at purchasing the property they want." - Jason M. Ruedy, The Home Loan Arranger
About The Home Loan Arranger:
Mr. Jason M. Ruedy, also known as The Home Loan Arranger, has 20+ years of experience in the mortgage business. His company was built around the crucial principles of hard work, discipline, and determination. The Home Loan Arranger evaluates client applications quickly and efficiently and structures loans with the best possible terms. Mr. Ruedy is successful in achieving loan closings for clients while meeting their highest expectations. Jason M. Ruedy is ranked #2 in the state of Colorado by Scotsman Guide, which is the top leading resource for mortgage originators.
For media inquiries, please contact Mr. Jason M. Ruedy, "The Home Loan Arranger":
The Home Loan Arranger
512 Cook St #100
Denver, CO USA
Phone: (303) 862-4742
Toll Free: (877) 938-7501
http://www.thehomeloanarranger.com/