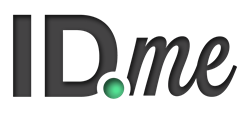 McLean, VA (PRWEB) June 18, 2014
Digital identity solution-provider ID.me today announced a partnership with CampSaver.com, a leading provider of outdoor gear for camping, hiking and climbing. Utilizing ID.me's award-winning verification technology, CampSaver.com will provide the military community, first responders and students with a 20 percent discount off regularly priced merchandise.
CampSaver.com began in 2003 as a one-stop online destination for outdoor enthusiasts to find quality products and supplies at low prices. The company has since expanded to include a brick and mortar location. With a commitment to ensuring that one-time customers become repeat customers, CampSaver.com is partnering with ID.me to recognize military, first responders and students with targeted promotions and discounts.
With ID.me, registered military (including active duty, retirees, veterans, military spouses and military family members), first responders and college students can have their identity instantaneously verified against an authoritative database and relayed to CampSaver.com to receive the discount. Consumers only need to verify their identity and group affiliations one time in order to obtain an ID.me credential that can be used for discounts every time they shop at CampSaver.com.
"As an online retailer, CampSaver.com needed a solution that enabled the business to offer discounts and promotions for specific communities while ensuring that the identity of eligible individuals was properly verified," said ID.me CEO and co-founder, Blake Hall. "With ID.me, CampSaver.com is able to confidently recognize our nation's military, first responders and students with discounts available only to their communities, and in turn, build loyalty and trust within these groups."
Founded by two Army Rangers, ID.me is a digital identity network that enables brands to securely offer exclusive promotions to specific communities by verifying the consumer's group affiliation. Previously, retailers had no way to offer special discounts online for groups, as there was no widely adopted solution where brands could easily see if a consumer was eligible for a particular promotion.
To take advantage of this partnership, members of the military, veterans, first responders and students can visit ID.me to get verified and then will be able to choose their affiliation when proceeding to the checkout at CampSaver.com.
About ID.me
Veteran-founded and led, ID.me is the first digital identity network that allows consumers to prove who they are online while controlling how their information is shared with brands. For participating organizations, ID.me acts as a trusted intermediary, capable of verifying consumer identity and group affiliations in real-time. This allows brands to ensure a consistent customer experience across offline and online channels while reducing costs and security risks associated with manual verification. For more information, visit http://www.ID.me.