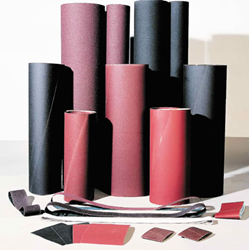 Zhengzhou, China (PRWEB) June 20, 2014
Recently Lei, the founder of a B2B platform-http:// iAbrasive, made visits to some abrasives factories. He suggested that it was imperative for enterprises to transform and upgrade as soon as possible.
"With the progress of society and prevalence of automation, conventional production structure and techniques will be sifted out gradually. If abrasives manufacturers can not catch up with the times and make adjustments to the production mode accordingly, undoubtedly they'll be driven out of the market soon. " said by Lei, the founder of iAbrasive.
As for how to realize enterprise's transformation and upgrading effectively, Lei gave the following suggestions:
1. Transform from low value-added to high value-added
For instance, improve product technology content. Generally, it is easier for high-end products to win the global market competition.
2. Transform from labor-intensive to technology intensive
Automation will finally replace the labor forces. What's more, the costs of labor in abrasives industry keep raising. Entrepreneurs should make more efforts on the research of new techniques.
3. Transform from extensive management style to intensive one
Abrasives belongs to high energy-consuming industry. During the manufacturing, it will not only consume large energies but cause much pollution to the environment. Entrepreneurs should take the responsibility of protecting the mutual planet by transforming the conventional extensive management style to an intensive one.
4. Transform from OEM to OBM
In China, many enterprises accept OEM. To some extent, it will bring companies profits in a short time. However, it is bad for enterprises to establish their own brands in a long run.
5. Differentiating production strategy
Some manufacturers attempt to seize market share by lowering the product price or the cost by cheating on workmanship and materials. As a result, they'll be replaced by those who insist in developing differentiating products.
Apart from enterprises' internal transformation, iAbrasive also suggested abrasives manufacturers expand sales channels with the aids of outside powers, such as joining in some professional online trading platform. "after all, network sales is the trend today." Lei indicated at the end.