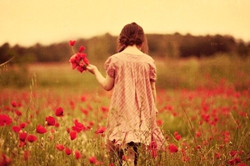 To live life is not a deception of grief, it is a way to honor what was lost.
New York, New York (PRWEB) June 18, 2014
Child loss is an atypical loss experienced by a parent. The natural order of life is violated when a parent outlives their child. This creates an emotional disruption that effects the essence of being alive. The death causes physical and mental health issues that are often difficult to resolve. Depression, poor daily life functioning and Post Traumatic Stress Disorder (PTSD) are some of the major contributors to the shorter life span of the surviving parents.
For parents, the ability to live their lives with meaning after such a loss is difficult as they often face issues of resentment, bitterness, unresolved grief and anger. Unable to find a way to dance with their grief, it is an arduous path to consider survival when faced with the devastation of living life without the child.
In the dark as to how to make life worth living, anyone who knows the devastation of losing a child often needs a template to help navigate while on the road of survival.
Here are 10 Do's and Don't for the Parent Grieving the loss of a child:
1. Do reach out to others: Studies show that joining a support group, talking to family and friends or going to online chat rooms that are topic specific such as a room for parents who have a child that died, have a greater chance of being proactive in living with the trauma of loss.
2. Do be aware of functioning patterns: Sleeping, eating, socializing, work compliance are some aspects of functioning that need to be addressed if there are issues with any of these functions.
3. Do honor the emotions encountered even though they are uncomfortable and destabilizing. If they are avoided they often get stronger.
4. Do understand that some family and friends may not be able to cope with the loss. Often disappearing from the support that was expected.
5. Do take the time needed to grieve, yet, choose time in the day to be with the experience of the loss. At this time, write to the child, share insights that have been gained that will ultimately help to shift the grief into grace.
6. Don't blame the self: this is often done by parents when there is such a grave sense of having lost control
7. Don't think that the marriage will not be affected the death of the child: understand that no one grieves the same way. For some, talking it through is the way to go while for others, silence is the chosen path to coping. Try to keep the conversation going with the spouse.
8. Don't take offense to what people say or how they say it. Help does not often seem like help. People do not know what to say. This is an opportunity to teach loved ones how to help.
9. Don't do anything with photos, the room or the clothes until ready to do so. On the other hand, memorializing the child by never throwing anything of theirs out, does not keep the child alive, it does keep the bereavement cycle
alive. The child will never be forgotten, whether or not there are clothes in the closet.
10. Don't think that grief is time limited. Learning to live with the grief in ways that do not eat at the psyche is the ultimate goal.
It is never an easy journey to learn to cope with the devastating loss of a child. Yet, each child, gives a gift to the parent that is integral to their death. Think about the learning that occurred during the time the child was alive. What did they teach?
Statistics show that parents who have lost a child, especially mothers, have shorter life spans because of the stressors of that loss. Nathan shares " I believe that he statistics can change if we can teach parents who have lost a child to manage their grief by living a life with purpose. Turning grief into grace requires support, honesty and self-love. To live life is not a deception of grief, it is a way to honor what was lost."
For a complimentary grief meditation and more information about other topics related to grief, loss and trauma, please visit here.
About Edy Nathan:
Edy Nathan is a licensed psychotherapist with over 20 years of experience specializing in grief. For two seasons she was the therapist on the A&E TV Show, "Psychic Kids". She holds Masters from both New York University and Fordham University. She has post-graduate training from the Ackerman Institute for Family Therapy, The Gestalt Center and the Jungian Institute. She is a certified EMDR practitioner, regression therapist, certified hypnotherapist and grief expert. To find out more, visit EdyNathan.com.