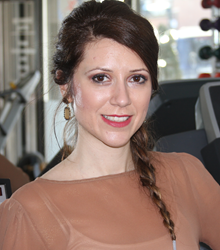 "Shared decision making is a collaborative process that allows patients and their providers the ability to make health care decisions together." - Aylin Mahmut, PT, DPT
Astoria, New York (PRWEB) June 22, 2014
Aylin Mahmut, PT, DPT, clinical director at Hands-On Physical Therapy in Astoria, NY, recently completed research into how Decision Aids help patients understand their health conditions and available options for treatment.
Most of the time, patients do not get to speak to our doctors enough to obtain adequate information about a condition, diagnosis or whether having or not having surgery is a good option. What do they do? They search online, they ask others who underwent similar surgery, and try to make a decision. There is no turning back when the patient goes with the surgical option so it is important to look into possible outcomes and factor in benefit vs. possible risk ratios. Pain and disability can be very overwhelming and may be the reason to push one to want surgery immediately, however it is also important to ask questions such as:
What are the possible cons/risks of the surgery?
What are the possible pros of the surgery?
How long am I going to get a relief for? Will the surgery eliminate my pain or after couple years of relief, will my pain more likely to reoccur?
What will the post surgical month be like?
When can I go back to my daily routine?
It is really important to make the connection between what your condition is and what the possible outcomes are to make an informed decision and take an active part in health care. Rushing to make a surgical decision without proper education or sufficient information is not advisable and one of the tools that can ease your decision process is Decision Aids.
Shared decision making is a collaborative process that allows patients and their providers the ability to make health care decisions together, taking into account the best scientific evidence available, as well as the patient's values and preferences.
Decision aids are tools that help patients understand their health condition, the available options for screening or treatment, and the possible outcomes of those options by providing patients and their families with unbiased, evidence-based information. The program compares nonsurgical treatments, such as lifestyle changes, exercise therapy, medications such as NSAIDs, injections, and complementary and alternative therapies to different surgical options for that condition. It also underlines important considerations, such as rehabilitation and timing of surgery, as well as provides interviews with real patients about their experiences and interviews with two orthopedic surgeons.
Decision aids typically include a brochure, pamphlet, video or website. Decision aids do not replace counseling from a health care professional, only complement and facilitate the decision process for the patient.
Aylin Mahmut earned her Doctorate of Physical Therapy from Columbia University and her Bachelor of Psychology Degree from Kean University in Union, NJ.
Hands-On Physical Therapy has four offices in New York City: Astoria (Queens); Bay Ridge (Brooklyn) and two in Manhattan. To learn more about Hands-On Physical Therapy of New York, please visit http://HandsonPT.org or call (888) 626-2699.
###