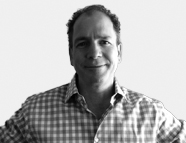 (PRWEB) June 18, 2014
Qorus Software, a global provider of document automation solutions for Microsoft Office and SharePoint is delighted to be involved in the upcoming "Technology Solutions for Asset Management" (TSAM) Marketing & Sales Communications conference taking place on June 19th in New York.
This conference has been crafted for investment and asset management practitioners in Marketing and Sales roles who want to connect with others in the field and keep abreast of the latest industry developments for managing, generating, and distributing marketing and sales communication collateral to clients and prospects. Over the course of the conference you will hear case studies and panel debates from over 15 expert speakers, and will also have the opportunity to discuss topics with your peers in intimate, dedicated roundtable discussion periods.
David Mead, Director at Qorus Software and several other industry experts will be hosting a panel discussion on the struggles surrounding the Generation of Sales Support Content. If you are tired of manual processes with a cut & paste approach, join this panel of experts as they discuss and share their knowledge surrounding the structure of effective pitch books, including helping you to identify the tools and strategies necessary to work with different groups across your organization to produce more effective product profiles, commentaries, pitch books and RFP's.
Engaging your sales channel in representing effective strategies that are necessary when detailing the main attributes of your firm can be a time consuming task for any marketing organization. For highly regulated industries, such as Financial Services, there are added challenges to ensure all content is up-to-date and fully compliant. When deadlines are a demanding reality, it is imperative that you know how to manage an efficient workflow, identify pressure points and streamline the process.
Panel discussion: Generation of sales support content
The panel will be made up of:
David Mead, Director Qorus Software and Panel Moderator
Assaf Kedem, Communications Consultant, Kohlberg Kravis Roberts (KKR)
Drianne Benner, Managing Director, Appomattox Advisory
Mark. W. Rewey, Managing Director, Sales and Marketing, Segall Bryant & Hamill
Michelle Tressel, Director of Marketing, Communications and Client Solutions, Black River Asset Management LLC
For more information about this conference visit: http://www.tsamnewyork.com
END
About Osney Media
Osney Buy-Side, a division of Osney Media, is a business intelligence company which specializes in helping buy-side back and middle offices innovate and improve operational effectiveness and efficiency. This has been delivered through practical, interactive conferences and workshops for the last 18 years. For more information please visit http://www.osneybuyside.com/tsam-na/
ABOUT QORUS SOFTWARE
Qorus Software is a global provider of document and proposal automation solutions for Microsoft Office and SharePoint. We help organizations to significantly reduce costs as well as the time and effort required to generate customized documents while improving the quality and accuracy of content. Our software also greatly reduces the potential for human error and formatting issues, improves the adherence to corporate guidelines and consistency in branding and style helping you to create great looking documents in a fraction of the time!
Qorus Software can be used across all departments of your organization to generate documents such as sales proposals, RFP responses, legal contracts, group policies, employee or customer welcome kits, presentations, financial, compliance and advisory reports, to name but a few. One solution for all of your organization's high end, on-demand document generation needs.
Qorus DocGeneration is Qorus Software's flagship product and works within SharePoint to automate the generation and customization of business documents by dynamically merging Microsoft Word and PowerPoint templates with live data and content stored in SharePoint, as well as other enterprise systems.
The company also offers a Sales Proposal Automation and RFP Collaboration solution called Qorus Breeze Proposals. This solution is built on the robust Qorus DocGeneration framework and streamlines critical sales processes through a highly intuitive interface. Qorus Breeze Proposals provides RFP (Request for Proposal) collaboration, an innovative "shopping cart" for building customized proposals and presentations from approved, re-usable sales content, and a social widget that enables users to suggest good content for inclusion in the content library and for future re-use.
Qorus Software is a Microsoft Gold Partner (Application Development) whose clients span industries such as financial services, insurance, telecommunications and IT companies and has offices in the United States, United Kingdom and South Africa.
Generate better documents and proposals faster!
Visit our website (http://www.qorusdocs.com) to schedule a demo or contact us for more information.
For more information
Senior VP of marketing
hthompson(at)qorusdocs(dot)com