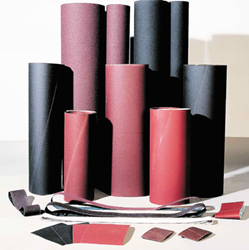 Zhengzhou, China (PRWEB) June 19, 2014
iAbrasive, a leading B2B online trading platform focusing on abrasives industry only, recently made an urgent appeal that a uniform production standard should be set to guide the development of China coated abrasives industry healthily.
"For a time, China coated abrasives industry has been honored as the "hairdresser" in the fields of modern industry by its high working efficiency and precision." However, Lei, the founder of iAbrasive continued, "In recent years, we could obviously see that low-end products of poor quality started flooding the market due to the lack of a uniform production standard."
It was reported that most coated abrasives manufacturers chose to seize more market share by cheating on the materials, as a result of which vicious competition became the trend. For a long run, all these problems would threaten the healthy growth of the whole coated abrasives industry and leave the overseas buyers with a bad impression.
To avoid the price-war among abrasives manufacturers, iAbrasive suggested establishing an strategic alliance and set up a common criterion to realize standardize production. It was said that the suggestion had been submitted to the relevant department for consideration. Users could link iabrasive.com to get more information.
Get to Know iAbrasive
iAbrasive is a leading B2B trading platform specialized in abrasives industry only, which advocates an integrated foreign trade marketing strategy to expand the overseas market. The website always keeps industry news updated, and users are welcome to link http://www.iabrasive.com/articles to get more details. Want to know more excellent abrasives manufacturers? Join iAbrasive now!