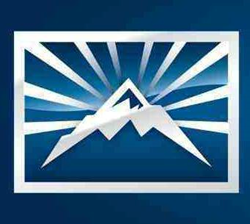 Boca Raton, FL (PRWEB) June 20, 2014
In its 10th acquisition, Bright Mountain Holdings, Inc. (BRMH) has purchased FD Careers, the premier website for firefighters looking to launch their career. Through this and its 9 other acquisitions, Bright Mountain Holdings has become one of the largest networks that provides content to military members and first responders. "This is just the beginning for us," says President and CEO Kip Speyer, "We hope to become the largest network for this target audience through acquisitions and growing the sites we already own".
FD Careers is a subscription-based service that allows people to sign up for access to a database of jobs. People also receive email notifications about positions that become available in certain states that they chose. The site was started by a Firefighter who saw the need for a place for people to find jobs. "Becoming a Firefighter is one of the most competitive and in demand jobs there is and we found this site is the most robust out there and perfect for our growing audience in the Fire Service," says Maureen Rowland, Director of Marketing and Communications.
FD Careers is the first website dedicated to jobs that Bright Mountain Holdings, Inc. has acquired. "This site provides an opportunity for us to generate revenue from a new market," says President and CEO Kip Speyer. "The subscription based service is something new to us and we hope to take this model and implement it into other websites we have." Right now the site only provides career opportunities for entry level and mid career level Firefighters, but Bright Mountain Holdings, Inc. plans to take that to the next level, increasing it's traffic and revenue.
Bright Mountain Holdings (BRMH) also owns, TheBright.Com, a portal for all of those in the Military and Public Safety, offering news, entertainment, private email, insurance and more. In addition to this site, Bright Mountain Holdings, Inc. has acquired 9 other websites in a strategic plan to build its online audience of military members, law enforcement, and first responders. Bright Mountain Holdings also recently acquired "Welcome Home Blog," which is the #1 site for military homecomings.