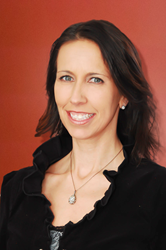 It is our belief that a nation focused on making things through innovation, creativity and ingenuity is helping ensure its competitiveness in a global economy.
Dearborn, MI (PRWEB) June 18, 2014
SME, an organization that connects people to solutions in manufacturing, works with academia and companies to train and enhance the existing workforce as well as the next generation. SME's latest initiatives include support of the first-ever White House Maker Faire, as well as launching M.Lab21.
The White House Maker Faire occurs today in Washington D.C. and will feature makers, innovators and entrepreneurs of all ages who are using cutting-edge tools to bring their ideas to life. SME will support the Maker Faire via its Partnership Response in Manufacturing Education (PRIME) school program and its education foundation.
"SME ensures those in manufacturing have access to the latest advancements in the field while educating the next generation the importance of making things," said Jeannine Kunz, managing director of workforce and education for SME. "It is our belief that a nation focused on making things through innovation, creativity and ingenuity is helping ensure its competitiveness in a global economy."
"We are excited to align our efforts with the Maker Faire and similar programs to provide those in manufacturing with the tools needed to innovate, evolve and inspire more people to pursue careers in advanced manufacturing and STEM fields."
One of SME's PRIME schools, Calera High School, from Calera, Alabama, will be at the Makers Faire, to showcase a prosthetic leg designed by students, which will be 3D printed. SME's support and funding assists Calera High School's technology program that teaches manufacturing principles and processes. One of the instructors from the program will attend the Maker Faire to explain the design and present a physical replica of the prosthetic leg. Calera's PRIME program has manufactured 20 prosthetic legs, which will be taken to Honduras this month for local amputees.
SME is also supporting the White House Maker Faire by partnering and promoting related activities across the country. The SME Education Foundation is a partner of the Maker Faire in Kansas City, Missouri, June 28 and 29.
M.Lab21
In support of the U.S. Department of Education's "Career and Technical Education Make Over Challenge," SME partnered with 3D Systems(NYSE:DDD) to launch M.Lab21. This initiative will enhance high school industrial arts and vocational education classes by offering starter kits and incorporating additive manufacturing into curriculums.
3DS will provide starter kits with the latest 3D design and printing technology while SME will work with industry experts to identify the knowledge and skills necessary for the next-generation workforce and develop the curriculum based on those needs.
"M.Lab21 provides a comprehensive approach that combines the hands-on tools and equipment with the equally important curriculum that addresses competencies required by the industry in the area of 3D printing," said Dennis Bray, PhD, chief executive officer of SME.
SME and Workforce Development
SME and its education foundation are preparing future generations of manufacturers through outreach programs, competitions and curriculum.

Partnership Response in Manufacturing Education (PRIME): The PRIME model is designed to create strong partnerships between organizations, businesses and schools to provide a comprehensive community-based approach to manufacturing education.
Bright Minds: SME's mentor program has reached more than 500 high school students. Its goal is to create interest, excitement and an appreciation for product development methods, rapid technologies and applications.
Tooling U-SME: A division of SME, Tooling U-SME is an industry leader in manufacturing training and development. The organization works with manufacturers, including more than half of all Fortune® 500 manufacturing companies, as well as hundreds of educational institutions, to combat the skilled labor gap and achieve stronger workforce performance.
To learn more about or become involved with SME's current initiatives, visit http://www.sme.org or the SME Education Foundation at http://www.smeef.org.
About SME
SME connects all those who are passionate about making things that improve our world. As a nonprofit organization, SME has served practitioners, companies, educators, government and communities across the manufacturing spectrum for more than 80 years. Through its strategic areas of events, media, membership, training and development, and the SME Education Foundation, SME is uniquely dedicated to advancing manufacturing by addressing both knowledge and skill needs for industry. Learn more at sme.org, follow @sme_mfg on Twitter or facebook.com/smemfg.