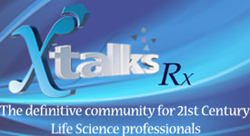 Toronto, Canada (PRWEB) June 26, 2014
Sepsis is responsible for more than 1.6 million hospitalizations each year in the United States, resulting in nearly 200,000 deaths and over $20 billion in associated healthcare costs. Sepsis is frequently caused by bacterial infections in the bloodstream. Traditional diagnostics for bloodstream infections can take as many as 2 to 4 days, forcing clinicians to treat suspected bloodstream infections empirically with potentially harmful and unnecessary broad-spectrum antibiotics while awaiting blood culture results. To confound matters, the treatment of serious bacterial infections in clinical practice is often complicated by antibiotic resistance.
Rapid diagnostic tests for bloodstream infections have been able to accelerate the time to bacterial identification and antimicrobial resistance detection by as many as 2 days over traditional phenotypic methods, allowing clinicians the opportunity to place the patient on the optimal therapy much quicker. Clinical implementation of these tests has been associated with improved patient outcomes, enhanced antimicrobial stewardship, more effective infection control and has led to reduction in healthcare costs.
The increase in adoption of rapid sepsis diagnostic tests has been driven, in large part, by clinical studies that have captured the clinical and economic impact of these tests.
Join experts Dr. Michael Saubolle, Medical Director for the Infectious Diseases Division Laboratory Sciences of Arizona/Banner Health and Clinical Associate Professor of Medicine at University of Arizona College of Medicine; Dr. Bert Lopansri, Associate Professor of Medicine for the Division of Infectious Diseases at Intermountain Medical Center; and Dr. Melissa Miller, Associate Professor of Pathology and Laboratory Medicine, Director of the Clinical Molecular Microbiology Lab and Associate Director of the Clinical Microbiology – Immunology Lab at UNC School of Medicine, as they look at a few of these studies and discuss the design, execution and clinical and/or economic outcomes achieved in each.
The one hour webinar will include a main presentation followed by a Q&A session with the audience.
For more information or to register for this webinar, visit: Each Hour Counts: The Clinical and Economic Case for Rapid Sepsis Diagnostics.
P.A.C.E. Accreditation
Xtalks is approved as a provider of continuing education programs in the clinical laboratory sciences by the ASCLS P.A.C.E. ® Program - Attendees will receive further details after the event.
Sepsis Alliance
For each registrant, Nanosphere will make a donation to Sepsis Alliance, a non-profit patient advocacy organization dedicated to raising awareness of sepsis as a medical emergency.
About Nanosphere
Nanosphere is enhancing medicine through targeted molecular diagnostics that result in earlier disease detection, optimal patient treatment and improved healthcare economics. The Company's versatile technology platform, the Verigene System, enables clinicians to rapidly detect the most complex, costly and deadly infectious diseases through a low cost and simple-to-use multiplex molecular diagnostic test. Currently, the Verigene test menu targets infections of the bloodstream, respiratory tract and gastrointestinal tract.
For more information visit http://www.nanosphere.us.
Contact:
Lindsey Saxon, Director of Communications
Nanosphere, Inc.
+1 847-400-9173
lsaxon(at)nanosphere(dot)us
About Xtalks
Xtalks, powered by Honeycomb Worldwide Inc., is a leading provider of educational webinars to the global Life Sciences community. Every year thousands of industry practitioners (from pharmaceutical & biotech companies, private & academic research institutions, healthcare centers, etc.) turn to Xtalks for access to quality content. Xtalks helps Life Science professionals stay current with industry developments, trends and regulations. Xtalks webinars also provide perspectives on key issues from top industry thought leaders and service providers.
To learn more about Xtalks visit http://xtalks.com.
For information about hosting a webinar, visit http://xtalks.com/sponsorship.ashx.
Contact:
Michelle Tran, Marketing Manager
+1 416-977-6555 ext 352
mtran(at)xtalks(dot)com