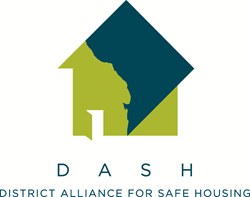 'I'm happy long as I can sign something and it's mine. I can open my own door, sleep in my own bed; my child is safe. I can decide when I come and go, and who can visit. I can lead my own life.' - Survivor
Washington, DC (PRWEB) June 18, 2014
Do More 24 is a local movement powered by the United Way of the National Capital Area that encourages the local community to contribute to the causes and organizations closest to their hearts to solve the region's most pressing challenges. Last year, 11,000 Do More 24 donors contributed more than $1.3 million to participating nonprofits, which helped them to launch new programs, buy equipment, expand their services, hire staff and fill budget gaps.
On June 19, DASH is asking its supporters to Give, Share and Do More by recruiting friends and family to pledge to give during this 24-hour online campaign. At the end of the day, contributions will help to ensure that no one has to choose between living in an abusive home and living on the street. $24.00 will welcome a survivor and her family to DASH safe housing with a gift basket of emergency supplies.
DASH is an innovator in providing access to safe housing and services for survivors of domestic and sexual violence and their families as they rebuild their lives on their own terms.
Visit DASH's #DoMore24 page: https://domore24.org/#npo/district-alliance-for-safe-housing-dash.