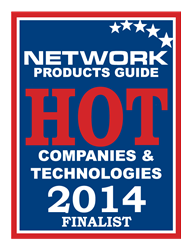 This further validates our position as a company poised to success in replacing unproductive e-mail and spreadsheet-based process tracking with a highly automated workflow applications that enable to optimize and scale daily routine work
Woburn, MA (PRWEB) June 18, 2014
Comindware (http://www.comindware.com), a leading provider of innovative Work Management solutions today announced that it has been named the finalist in the "Most Innovative IT Software" category in the 9th Annual 2014 Hot Companies and Best Products Awards. The results will be determined in final judging and announced at the gala banquet at the InterContinental San Francisco Hotel on Monday, June 23, 2014.
Comindware's Workflow Management software facilitates efficient cross-company performance while keeping all the work in a single highly organized environment and ensuring full availability of the related discussions and documents. The company's solutions include Comindware Tracker, focused on streamlining routine business processes, and Comindware Project, a project management and enterprise social collaboration tool.
The industry and peer awards from Network Products Guide are the world's premier information technology awards honoring achievements and recognitions in every facet of the IT industry. An annual achievements and recognition awards program with active participation from a broad spectrum of industry voices, the coveted annual Hot Companies and Best Products recognition program encompasses the world's best in products and services in every area of information technology.
Comindware Tracker has been able to reach the final stage through meeting the highest operational demands that include: robust workflow process modeling coupled with flexible web forms and reports, on-the-fly process updates and real-time visibility regardless of the volume and complexity of the daily operations.
"We are honored to be one of the finalist of the Hot Companies and Best Products Awards as it is a clear indication that our company is continually gaining recognition in the IT community," noted Max Tsypliaev, founder, president and chief executive officer for Comindware. "This further validates our position as a company poised to success in replacing unproductive e-mail and spreadsheet-based process tracking with a highly automated workflow applications that enable to optimize and scale daily routine work."
About Comindware
Comindware® is a fast-growing, global software company delivering innovative Work Management solutions that enable businesses to manage their operations with higher performance and efficiency. Aiming to optimize teamwork through a complete professional solution across the enterprise, Comindware provides a full set of products and services for predictive Project Management and adaptive Business Process Management based on the industry's first Pre-integrated Enterprise Collaboration Platform. A privately run company, Comindware is headquartered in Boston, Massachusetts, USA.