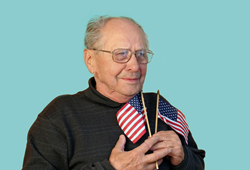 Having CESI manage my clients' SS and SSI benefits has reduced my workload and helped to ensure my clients' essential needs are covered on a monthly basis.
Raleigh, NC (PRWEB) June 18, 2014
Consumer Education Services Inc. (CESI) is pleased to announce the launch of Beneficiary Services for individuals in need of assistance with managing benefits through SSI, SSDI or VA due to physical disability, cognitive disability or substance abuse. CESI is licensed through the Social Security Administration to manage their Representative Payee and Veteran's Administration Fiduciary Programs. The Benefits Service is a new offering from non-profit CESI.
To learn more about CESI's Beneficiary Services, visit CESIBeneficiaries.org.
According to the Social Security Administration, more than seven million people who earn monthly Social Security or Supplemental Security Income (SSI) benefits need help managing their money. A beneficiary may be anyone who is referred through the Social Security Administration, a representative agency or a family guardian. Veterans who are homeless, disabled or suffering from a mental impairment may qualify for the VAF program.
The need to appoint a representative payee or fiduciary can often be misconstrued as a service reserved for the elderly and disabled. However, beneficiaries may also include children and adults so long as they continue to receive SS or SSI benefits each month. CESI's Representative Payee and Veteran Fiduciary programs are strictly monitored by the Social Security Administration and the U.S. Department of Veteran Affairs. "It's a tightly controlled operation, but it has to be," says Cary Chandler, Chief Marketing Officer for CESI. "Social Security requests a log of the beneficiary's financial account every year, validating each transaction in their account down to the penny."
The beneficiary's Social Security funds are distributed according to their needs using Social Security's priority guidelines. Food, medical aid, shelter and clothing are given highest priority, and funds from the beneficiary's account are used to fulfill these needs. Once basic necessities are provided, CESI works in tandem with the beneficiary's case manager to prioritize debt repayment and healthy recreational activities for the beneficiary. Remaining social security funds are then allocated to an interest-bearing account. "Working with CESI has been a wonderful and stress-free experience," said a case manager with Wake County Human Services in Raleigh, NC. "Having CESI manage my clients' SS and SSI benefits has reduced my workload and helped to ensure my clients' essential needs are covered on a monthly basis."
CESI is excited to add Beneficiary Services to the list of financial services offered to consumers. "Our goal is to take away the financial burden so that we can provide a partnership working towards a common goal - independence for the beneficiary," states Dr. Diane Chen, CEO of Consumer Education Services. "Through Beneficiary Services, we are able to further fulfill CESI's mission of providing financial education and solutions for all of life's stages and milestones as well as economic security for everyone we serve."
CESI is a non-profit organization that helps consumers achieve financial freedom by offering a complete life cycle of services: debt management, student loan counseling, housing counseling, credit counseling, financial education, benefits counseling and services for employees, caregivers, and other support groups. For more information, please visit CESISolutions.org or call 1-855-716-2451.