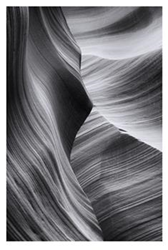 Chicago, IL (PRWEB) June 24, 2014
Dr. Matt Plofsky, a family practice physician near Chicago, IL is leveraging the world of online art printing and framing to help raise money for research into cures for childhood cancers. Dr. Plofsky, a nature photographer, will be donating 100% of all proceeds raised from the sale of his photography prints to St. Baldrick's Foundation through the end of the year.
The St. Baldrick's Foundation is a volunteer-driven charity that raises money to fund research into cures for childhood cancers through signature head-shaving events as well as partnership initiatives and advocacy.
Dr. Plofsky was inspired to help through one of his patients, eight year-old "Superman" Sam Sommer, who lost a courageous eighteen-month battle with Acute Myeloid Leukemia in 2013.
"Sam was a bright, rambunctious eight-year-old who loved nature and animals, particularly turtles and frogs," Dr. Plofsky says. "I was looking for something I could do to honor Sam's memory and make something positive come out of his fight. My own interest in nature seemed a good place to start and the logical partner was St. Baldrick's."
Dr. Plofsky's other partner is American Frame Corporation, an online printing and DIY custom picture framing company. American Frame's Art Gallery allows customers to order prints of Dr. Plofsky's work in a variety of sizes with or without a frame treatment.
The entire proceeds of every print ($80) is donated to St. Baldrick's Foundation and all treatment packages ordered for one of Dr. Plofsky's prints are eligible for 15% off with the use of promotion code "SUPERMAN." The benefit will remain active until December 31, 2014.
Dr. Plofsky approached American Frame because he was familiar with the collaborative nature of their Art Gallery. "They allow artists to reach a wider audience and they are very welcoming and easy to work with."
"We are very proud to be part of what Dr. Plofsky is doing and so very pleased that he selected us," says American Frame's Laura Jajko.
To help customers who purchase his prints, Dr. Plofsky designed a framing treatment. The details are listed on his Gallery page. Customers can also design their own treatment using American Frame's online mock-up tool, which displays the treatment as customers make selections. There are hundreds of mat and frame combinations to choose from and all orders are shipped directly to the customer.
In addition to his online platform at American Frame, Dr. Plofsky will be showing his work in an exhibit at Heller Nature Center in Highland Park, IL, July 1 to August 31. Meet the photographer and enjoy refreshments during an open reception Sunday, July 20th from 1 to 3 p.m. at the Center, which is located at 2821 Ridge Road, Highland Park, IL. The Center's art gallery is open Monday to Friday 8:30 a.m. to 5:00 p.m. and Saturday to Sunday 9:00 a.m. to 3:00 p.m.
About American Frame
American Frame provides professional-quality DIY custom picture framing supplies and fine art printing services at wholesale prices direct to the consumer. Its easy web interface allows customers to design a custom frame treatment for assembly in the comfort of their homes or studios. They can also upload a digital image to be printed on canvas or fine art paper and receive framed work ready to hang. All orders are handcrafted in Maumee OH and shipped within 2 business days. Family owned and operated since 1973. Love your art. Frame it right.™